There's nothing I love more in test cricket than watching a long innings from one of my favourite batsmen or one of my favourite teams. Take Joe Root for example, who scored two massive centuries (including a double century) against Sri Lanka earlier this year, and then followed this up with another double century against India in Chennai just afterwards. These individual efforts from Root were a masterclass in playing spin bowling, and they helped the England team to bat for a long time and post big scores – which has been something of a rarity for our test team lately!
When a test match team manage to bat for a whole day and then continue their innings on the next day racking up well over 400 runs in the process, this leads a lot of new spectators to ask – how long is it possible for a team to bat for in test cricket? If you are one of those people, stick around because I'll provide all the answers in this post. We'll also look at some of the longest team innings that have ever been played!
So, how long can a team bat in test cricket?
Theoretically, a cricket team can bat for the entire 5 days of a test match. On each day of a test it is possible to bowl a maximum of 90 overs. So, in theory, it would be possible for one team to bat for 450 overs if they didn't lose all 10 wickets before then.
In reality, it is not that likely that a cricket team would be able to bat all 5 days of a test match. Batting for this long would require immense powers of concentration and would probably require several batsmen in the team to face over 500 balls each. The team score at the end of 5 days of batting would probably be well over 1000 runs – and scoring that kind of total is far from an easy task! When you consider that very few teams manage to bat longer than 2 days in test cricket, you begin to see how unlikely it is that a team could bat for 5 days, even though it is theoretically possible under the current cricketing laws!
Also, even if a team did possess the levels of skill and concentration required to bat for all 5 days of a test match, they may not want to bat for this long! As some of you may know, it is impossible to win a test match if both teams do not bat. To win a test match, one team has to bowl the opposition out twice whilst ensuring that the opposition did not amass as many runs as them. So, given that batting for 5 days would ensure that the game ended in a draw – you can see why cricket teams don't even attempt to bat for this length of time and will often declare much earlier (click here if you'd like to know the reasons teams declare in cricket).
The only time when aiming to bat for 5 days would be an understandable match strategy is when the batting team is trying to hang on for a series lead. For example, if England were leading Australia 2-1 in the Ashes with one game still to play, they may intentionally set out to draw the last match. In this scenario, aiming to bat for the full game would be a viable strategy – albeit a relatively impossible one! You can read more about how games of test cricket are won by clicking here!
What If Bad Weather Interrupted A Game?
Of course, if bad weather were to interrupt a cricket match, then this may make it easier for a team innings to last for 5 days – even though the batting team wouldn't end up facing 5 days' worth of deliveries. For example, imagine England were playing a test match against India at Lords. England manage to bat until the end of the first day, and overnight it begins to rain heavily. The rain lasts for the next 4 days, meaning that the game ends in a draw. In this scenario, England's innings would technically have lasted 5 days, but they only faced 1 day of deliveries from the bowlers.
What Is The Longest Team Innings Ever In Test Cricket?
The longest innings ever played in test match cricket was 335.2 overs long – which is just over 100 overs short of the maximum possible 450 overs in modern cricket. The team responsible for this was England, when they were playing against Australia in 1938. During these 335 overs they managed to amass a massive score of 903/7 before declaring! It's also worth noting that this test match was a 'timeless test' – which meant that the game would continue until a winner emerged. These tests included rest days in between the normal days of play, which gave players the chance to recover after all of their hard work. The 'timeless' nature of this match probably influenced England to bat for a lot longer than they would have done during a normal 4 or 5 day game.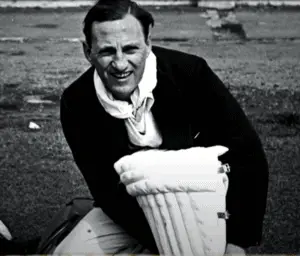 In this century, the longest team innings to date is 248.5 overs long – which is almost 3 days of batting by modern standards! During these 248 overs, Pakistan were able to score 765/6 before they chose to declare against Sri Lanka in Karachi.
Conclusion
I hope this post has provided you with all of the answers you need! If you have any more general questions about the sport, have a look at my 'General Cricket Questions' page, where you may find I've already answered it!