Test matches can last a long time. I still remember watching my first one, and being amazed that the players returned to the ground day after day to resume the game – and even more amazed that after multiple days of play, the game could still end in a draw!
During one of my first proper summers watching the England team, I remember watching Mohammad Yousuf bat for Pakistan for what felt like multiple days. He was in the form of his life, and England barely looked like getting him out. It was the first time I'd seen a batsman really dominate our test team and make them look ineffective. During those moments, when you're watching your team get put to the sword, many cricket newbies can start to wonder just how long a test match innings actually can be. If you've ever found yourself asking that question, then allow me to give you the answer in this post!
So, how many overs are in a test match innings?
Technically there is no cricket law regarding the number of overs allowed in a test innings. However, the maximum number of overs in a day of a test is 90, and there are 5 days in a test match. So, the total number of possible overs in a match as well as in one innings is 450. This number of overs cannot be exceeded.
So, a test match innings can be any length, as long as it is under or equal to 450 overs. At this point though, I should probably point out how unlikely it is that a test team will manage to bat for 450 overs. 450 overs is 2700 balls! So, if a team actually manages to bat this long in one innings – it would be a remarkable achievement. In the history of test cricket, no team has managed to bat for this long, and it is rare that a team will even get remotely close to it.
Plus, even if a test team could bat for 450 overs it would be a largely pointless effort. Obviously, the main aim of participating in a test match is to win the game, and if one team batted for the entire match (450 overs) there would be no chance that the game could end in a victory for either side. Instead, it would end in a draw. To win a test match, you have to bowl out the opposition twice! So by batting for too long you scupper your chances to get a victory! This is why the maximum amount of time that one team will bat is usually around two days or 180 overs. This gives that team enough time to amass a huge score, and still gives them enough time to hopefully put the other team under pressure and take 20 wickets.
What Is The Most Overs Ever Bowled In A Test Innings?
The highest number of overs ever bowled in a test innings is a monumental 336 – which occurred when England played Australia at the Oval in 1938. In their first innings, England batted for 336 overs and managed to put together a score of 903/7 before declaring. This total included 3 centuries, one of which became the highest ever test score at the time – 364 from England's legendary opening batsman Len Hutton. 336 overs of batting is almost equivalent to 4 full days of batting in modern test cricket! This is a truly awesome feat of batting and I highly doubt that that record will ever be broken.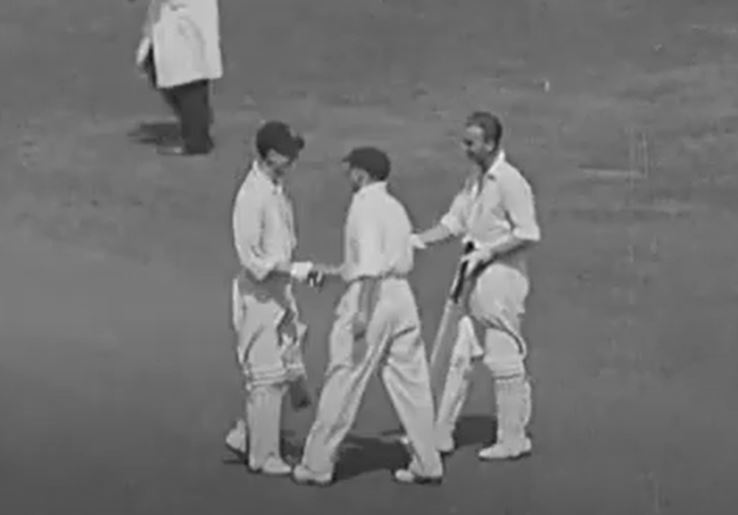 In this century, the greatest number of overs bowled in a batting innings occurred in 2009, when Sri Lanka bowled 248.5 overs at Pakistan's batsmen. From these overs, Pakistan put together a total of 765/6 before declaring.
What Is The Shortest Completed Test Innings?
In test cricket, there may be some innings that last a very short amount of time due to a score being chased down, or a team declaring. For example, imagine a team goes into their 4th innings only needing 2 runs to win. This target could probably be chased down in one ball – and therefore that innings would be incredibly short. But what is the shortest ever completed test innings, where the bowling tea managed to take all 10 opposition wickets?
The shortest test innings ever was completed within just 12.3 overs, which is just over half of a T20 innings. This actually happened twice! In 1924 England bowled out South Africa at Edgbaston for 30 runs in 12.3 overs, and in 1936 England bowled Australia out for 58 runs in the same number of overs.
The shortest completed innings in this century occurred in 2019, when England bowled out Ireland at Lords in 15.4 overs for just 38 runs. I was lucky enough to be watching that one – and it was an absolutely crazy game of cricket!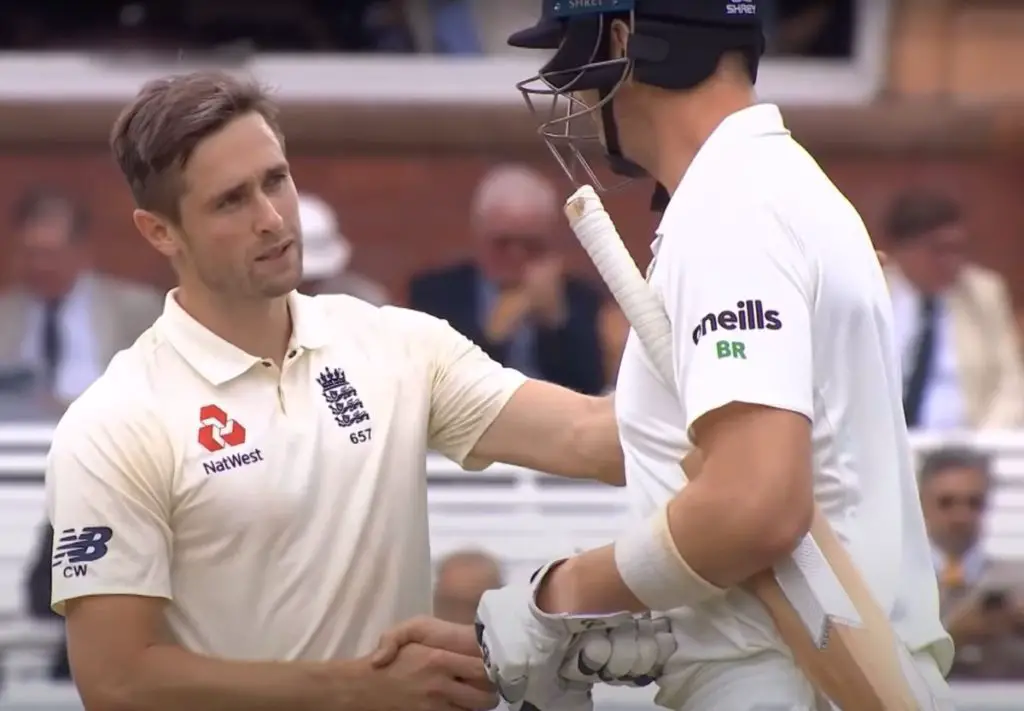 Conclusion
I hope you've got all of the information you were looking for from this post. To summarise, there is no strict rule regarding how many overs are bowled in an innings, but the number cannot exceed the maximum number of overs within a match – which is currently 450 (90 overs per day).
If you were wanting the answer to this question, then it's highly likely that you'll be looking for answers to other cricket-based questions, such as 'how are games of cricket won and lost?' or 'how many bouncers are allowed to be bowled in an over?' If you want the answer to either of those questions, click the links in the text. If you're not interested in either of those, I'd suggest just having a browse of the different posts here on the site and seeing if anything piques your interest! Enjoy!