In my experience, one of the most complex aspects of cricket for newbies to understand is all of the different types of matches that are played. If you turned up in Ahmedabad for the IPL final in May, you'd be watching a fast paced, colourful, attacking game that would be finished in a matter of hours. If you then tuned in to the first morning of a test match at Lords in June you would immediately be struck by the more traditional white uniforms, the reserved styles of play and the length of the matches – usually lasting 5 days.
These differences arise from the fact that the sport of cricket has many different types of matches included within it. To add to this, the types of matches played at international, domestic and franchise level are also different! In this post I'll dive in to each level of cricket and explain all of the types of matches that are included within it, explaining how long each match usually is and how long an innings is. We'll also look at some of the most famous players from each format! Before we get started though, allow me to quickly summarise the main takeaway from this post…
What are all of the different types of cricket matches?
At international level there are three different types of matches that are played, these are:
Test Matches – lasting a maximum of 5 days
One Day Internationals (ODI's) – with 50 overs per side
T20 Internationals (T20I's) – with 20 overs per side
At domestic/franchise/club level, the main types of cricket matches that are played are the following:
Four Day Games
50 Over Matches (per side)
40 Over Matches (per side)
30 Over Matches (per side)
20 Over Matches (per side)
10 Over Matches (per side)
Hundred Ball Cricket (per side)
Countdown Cricket – Played at junior level
Kwik Cricket – Played at junior level
Some cricket matches are only played informally, such as in the street or in a back garden. Here are some of those:
Gully Cricket
Continuous Cricket
Tape Ball Cricket
I'll now take you through each of these forms of cricket individually so we can look at what makes them unique and what it takes to win them!
International Level
Test Matches
Test matches are the most traditional form of cricket, with the first official one being played by England & Australia at the MCG in 1877. They are played in traditional white cricket clothing (click here if you want to know the reason why) and with a red cricket ball.
A test match can last a maximum of 5 days, each being 90 overs in length. However, this has changed at various points in history. For example, at certain times in the history of cricket test matches were 'timeless' – meaning that the players would continue playing until a winner was determined, no matter how many days that took!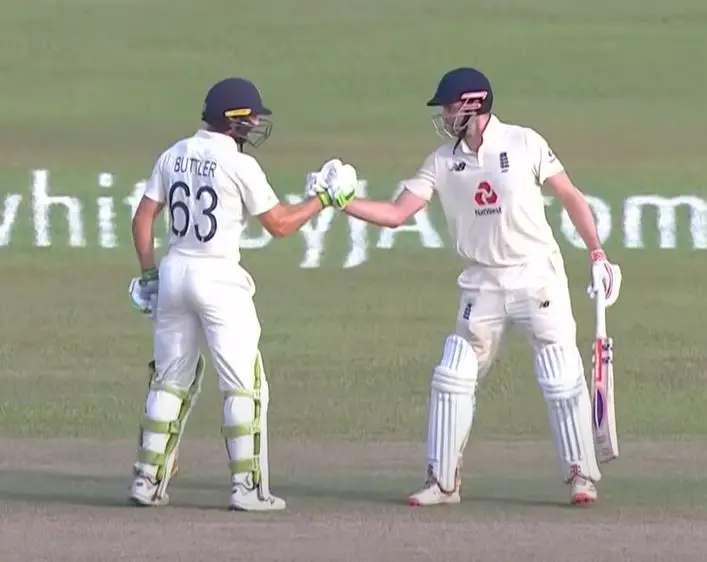 Both teams taking part in the game are allowed to bat twice, and there is no real limit on how long a batting innings can be. The winning team will need to dismiss the opposing team twice by taking 20 wickets in the match (10 in each innings), and they will also need to ensure that they've scored more runs than the opposition. For example, imagine that England were batting first in a test match against Australia and scored 350 in their first innings. Australia then batted in their first innings and scored 300. At this point in the match, England would have a first innings lead of 50 runs. England then bat again in their second innings, scoring 250. This second innings total gives them a lead of 300 runs in the match. Australia now need to score 300 runs to win the game in the final innings. If Australia score the runs, they win. If England bowl them out before that happens, they win the game!
If you want to read more about how test matches are won, drawn and lost, I'd recommend reading my more in-depth post on that subject by clicking here! 
Some of the greatest test match sides to play the game are the Australian side of the 1990's & early 2000's, as well as the West Indian teams from the late 1970's and 80's. Both of these teams had sustained periods of dominance and made all other international teams bow before them. They also featured some of the game's most recognisable individuals – bowlers like Michael Holding and Shane Warne, and batsmen like Steve Waugh and Viv Richards!
The batsman with the most runs at test level is Sachin Tendulkar, who scored a mammoth 15,921 runs in the 200 tests that he played. The bowler with the most wickets is the great Sri Lankan mystery spinner Muttiah Muralitharan, who took 800 wickets in 133 games.
One Day Internationals (ODI's)
One day international matches were the second format to become widely accepted at international level, with the first one being played between England & Australia in 1971. This game was originally intended to be a test match, but seeing as the first 3 days of the game were washed out by bad weather, the decision was taken to turn the game into a one day game instead! The first ODI world cup was played in 1975, but it was Kerry Packer's 'World Series Cricket' that really popularised the format in the late 1970's and set one day internationals on the path they have followed to the present day.
These matches are played in coloured clothing like you can see in the photo below. They're also played with a white cricket ball instead of the traditional red one. The white ball is used because it is a lot more visible against the background of the coloured clothing!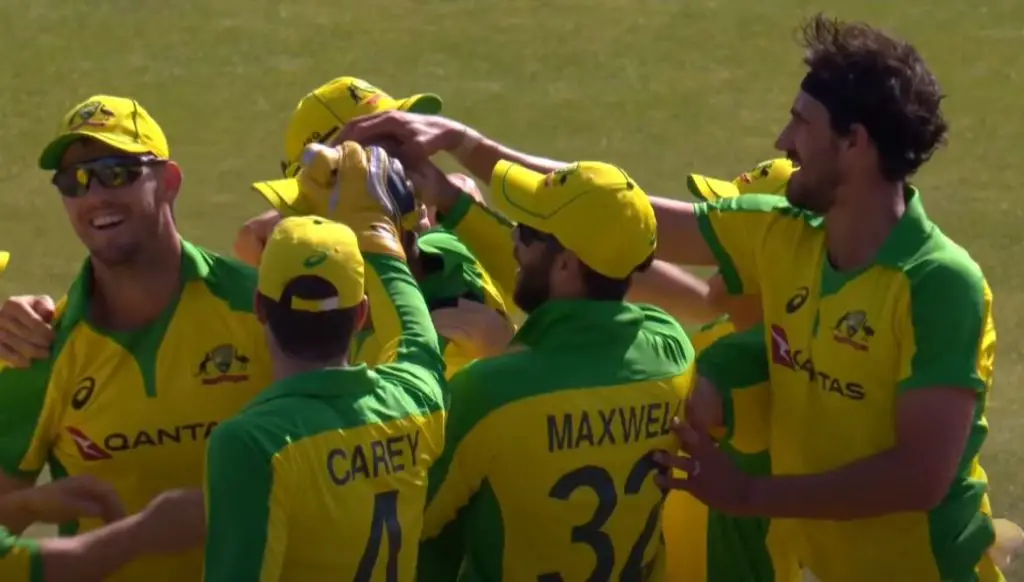 One day internationals are played (as you may have guessed) over the course of a single day. In these games, both teams are allowed to bat once for a maximum of 50 overs (300 balls). Once the batting innings has concluded for both teams, whichever team scored the most runs will win the match.
For example, imagine Sri Lanka were playing the West Indies in an ODI game. Sri Lanka win the toss and bat first, managing to score a total of 330/7 at the end of their 50 overs. Now, the West Indies must score 331 before their innings concludes in order to win the game. West Indies manage to score 300/10 off 45 overs, meaning that they lose the game. Also, because the West Indies lost all 10 of their wickets, they didn't manage to bat for their full allocation of overs. Instead, they only managed 45!
One day internationals are seen to be a very entertaining form of cricket and as a result they regularly gather big crowds. Crowds like to see big totals and plenty of boundaries being hit! In order to make them more entertaining, 'powerplays' were introduced into these types of matches. Powerplays basically limit where fielders are allowed to stand at certain times during a game in order to make it easier for the batters to score.
My favourite ODI batsman to watch since I've been interested in cricket has undoubtedly been AB de Villiers, however, watching the England batting lineup since 2015 has been a treat too! In terms of bowlers, Dale Steyn was always one of my favourites to watch in this form of the game!
T20 Internationals (T20I's)
T20 internationals are the most recent addition to international cricket, with the first women's match being played in 2004 and the first men's match being played in early 2005. The format has increased in popularity ever since, with regular T20 world cups being played every few years. These matches are also played in coloured kits, as well as with a white cricket ball.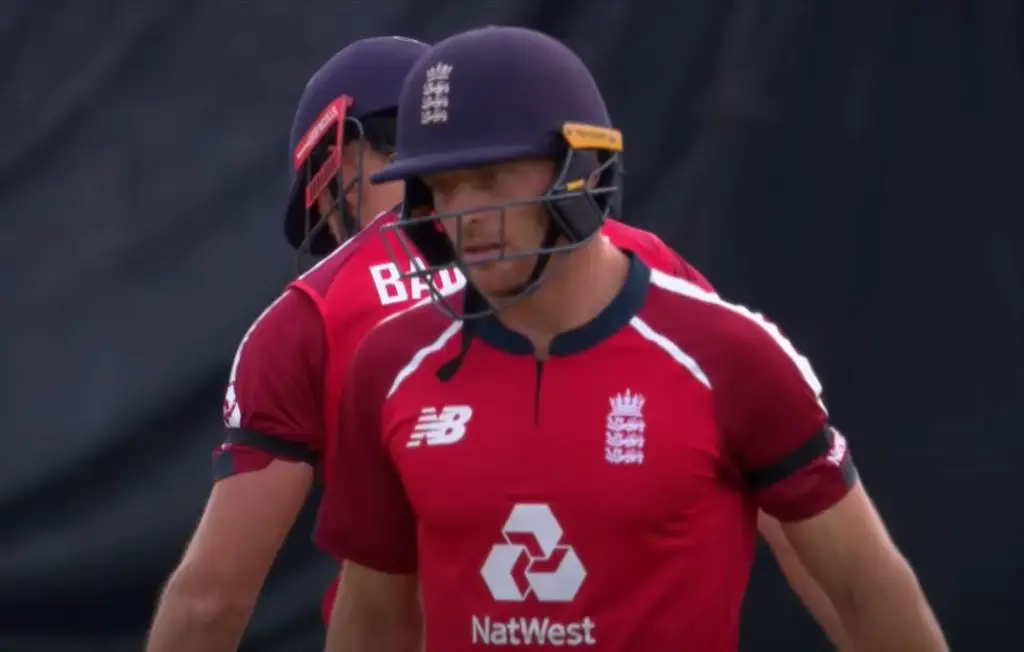 T20 internationals are played over the course of a single day and allow each team to bat once, just like one day internationals. The key difference is that the length of a batting innings in T20 internationals is just 20 overs, or 120 balls. Once both teams have batted, the winning team will be the one which scored the most runs. So, for example, if India scored a total of 190 runs in their 20 over innings, and England chased this down before their overs elapsed, scoring 191 in 19 overs, England would win this match with one over to spare.
Powerplays are also used in T20 internationals in order to promote boundary hitting at the start of an innings. Therefore, it's regular for teams to have their most destructive batters at the top of the order where they can do the most damage whilst the majority of fielders are inside the 30-yard circle. These types of matches feature crickets most explosive talents, and as a result it's common to see batters hitting at strike rates well in excess of 100 whilst the sport's most tactful bowlers attempt to slow them down.
If you want to see elite T20 batters like Jos Buttler taking on the best T20 bowlers like Jasprit Bumrah, Rashid Khan or Sunil Narine – then T20 internationals are always worth watching!
Domestic/Franchise/Club Level
Four Day Games
Four day matches are one of the most popular types of cricket played at county/state level. In England, these types of games are played by county teams like Yorkshire or Lancashire. In Australia, they're played by state teams like Queensland or New South Wales, and in countries like India they're played by teams like Mumbai or Gujarat.
These matches are played in very similar ways to test matches, except they last for a maximum of 4 days rather than 5!
As you may have guessed, both teams taking part in the game are allowed to bat twice, with no limit on the amount of time an innings can last. To win the game, a team must bowl the opposition out twice whilst ensuring that their own team has scored the most runs in the match!
I watch quite a bit of four day county cricket, especially now that all of the English county teams live stream their games onto youtube! I'm a Yorkshire fan but in recent years some of my favourite four day county players to watch have been David Bedingham, Simon Harmer and of course ex-England captain Alastair Cook!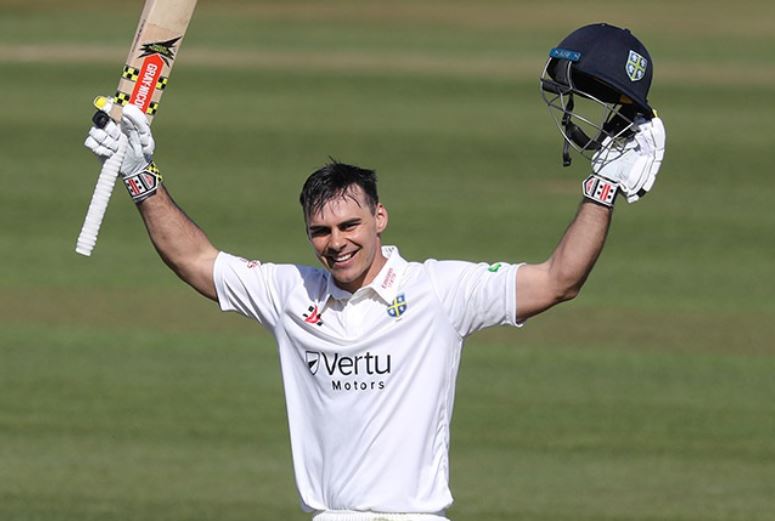 50 Over Matches (Per Side)
Many cricket clubs, whether they be professional or amateur, will be taking part in a competition where games are played in one day and each team is given a maximum of 50 overs to bat. These are generally referred to as 50 over matches! At a professional level, English county sides currently take part in the Royal London One Day Cup, in which all of the games are 50 overs per side. Australian state sides have the One Day Cup, which features matches of the same length! 
These types of games are played in exactly the same way as One Day Internationals. One team will bat first and try to score as many as they can off their allocation of 50 overs. Then, the other team will bat and try to beat the score posted by the team who batted first. If they are bowled out before scoring that total, or if the 50 overs elapse before that happens, the team that batted first will win the game.
These matches usually last about 6 hours, so if you're playing in one or watching one, be prepared to put in a long shift!
40 Over Matches (Per Side)
40 over matches are much more common in club cricket than in professional cricket, but various countries have had 40 over competitions as part of their domestic schedule in the last couple of decades. In the UK, I remember the Pro40 and the YB40 competitions being televised around 10 years ago. Those competitions didn't last long – but they did offer opportunities for a lot of young players that were hoping to break into their county first teams!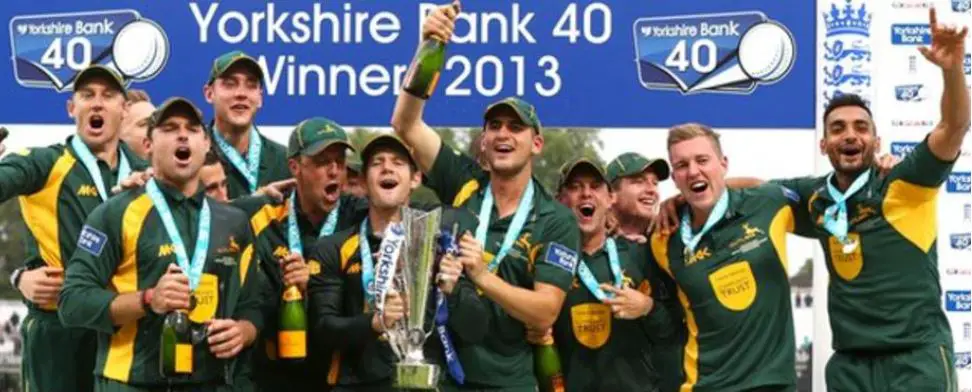 As you may have guessed, 40 over matches are played over the course of one day, and they're won in exactly the same way that ODI's and 50 over matches are won. The team batting first will try to score as many runs as possible in 40 overs, then the team batting second will try to chase down that score. If they succeed, they win. If they don't get there, they will lose.
As T20 cricket continued to flourish in the county game, the popularity of 40 over matches between the English county sides declined significantly, and this is probably the reason they were eventually scrapped! However, as I mentioned earlier, you're very likely to see 40 over matches being played by amateur club sides up and down the country on a weekend!
30 Over Matches (Per Side)
It's rare that you see 30 over matches being played at professional level, but they are very common at amateur level due to the fact that they don't take too much time to complete. These games can usually be wrapped up in just over 4 hours, so if you're playing in one on a weekend you should be done by mid-afternoon!
30 over matches have one innings per team, and once again the winning team will be the one that has scored the most runs at the end of their innings. For example, if team A scores 200 runs from their 30 overs, and team B ends on 195 once their 30 overs have elapsed, team A will win the game.
20 Over Matches (Per Side)
20 over matches (also known as T20's) are one of the most common and exciting forms of cricket to watch and take part in. As a result, you'll find cricket clubs (both amateur and professional) all over the world playing these types of games regularly!
In domestic/franchise cricket, tournaments such as the Vitality Blast in the UK, the IPL in India, the PSL in Pakistan and the BBL in Australia all feature 20 over matches, and these are some of the most popular cricket leagues in the world – drawing in massive numbers of viewers from all corners of the globe.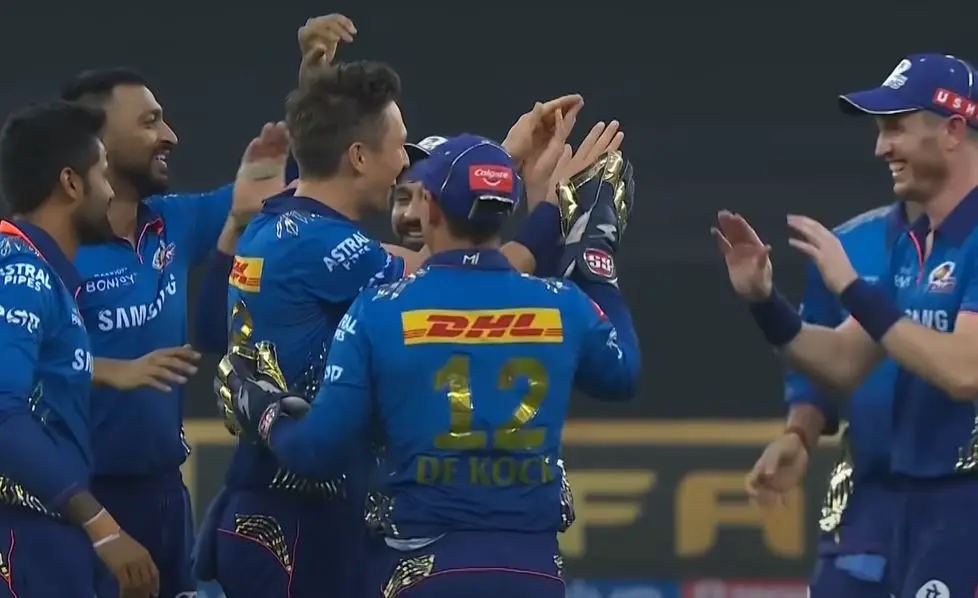 A 20 over game is played in exactly the same way that a T20 International is played. A game usually lasts just over 3 hours and includes a 20 over long batting innings for each team. Each team will try to score as many runs as possible from their 20 overs, and the winning team will be the one that ends up with the highest score after both innings have been completed!
I watch a lot of 20 over cricket, particularly in the IPL and the Vitality Blast, and to be honest there's nothing I love more than watching the world's best opening batters put on a show in the powerplay. Jos Buttler was absolutely amazing at this in the 2022 IPL, and he's been one of my favourites for years. I'm also a big fan of Ishan Kishan, and always make sure I tune in to watch the Mumbai Indians when he's going to be opening alongside Rohit! There are so many players to learn from by watching these games, so I'd definitely recommend watching them if you've never tried it before!
10 Over Matches (Per Side)
10 over matches are one of the newest formats of cricket to emerge on the world stage, with various T10 leagues emerging in countries like Abu Dhabi. These games are incredibly attacking due to the limited number of balls, and therefore batters will be even more aggressive than they usually are in 20 over cricket! These leagues attract a lot of top quality cricketers, with players like Liam Livingstone, Moeen Ali, Dwayne Bravo and Wahab Riaz representing T10 sides in recent seasons. Although I've not personally come across this format of cricket being played at club level in the UK – I'm sure it will be played somewhere!
If you've been paying attention to this post so far, I'm sure you'll have noticed there's a pattern emerging with how these types of games are won! 10 over matches are no different. In these games each team has the opportunity to bat for a maximum of 10 overs (60 balls), and the winning side will be the one that scored the most runs once their innings is complete! These games only last about 90 minutes in total, so don't spend too long in the queue for the bar or making a coffee in the kitchen or you might miss them!
If you fancy watching some 10 over cricket, I'd recommend checking out the Abu Dhabi T10 league whenever it's being played. That was my introduction to the format and it was always a good watch!
Hundred Ball Cricket (Per Side)
100 ball cricket is the newest type of cricket match that has been popularised, largely thanks to the brand new tournament in the UK which is aptly named – The Hundred. This tournament is played during the UK summer and controversially doesn't feature any of the UK county teams such as Yorkshire, Surrey or Essex. Instead, it is played by city-based franchise teams like the Manchester Originals and the London Spirit in the best stadiums in the country.
Another controversial thing about 100 ball cricket is that it adjusts the very structure of the sport. Every other cricket match that I've covered here is based on the use of 'overs' – an over being 6 consecutive balls bowled by the same bowler. However, 100 ball cricket changes that and doesn't use 'overs' at all. Instead, it allows bowlers to choose to bowl 'sets' of 5 or 10 balls at a time. The maximum number of balls that can be bowled by one bowler in an innings is 20. So, they could choose to bowl this in 4 sets of 5 deliveries, or 2 sets of 10, or anything in between that.
As you may have guessed, a game of 100 ball cricket allows each team to bat for a maximum of 100 balls. The winning team will be the one that scores the most runs from their 100 balls! These games are usually completed within about 2 hours, which is seen as being key for drawing in more casual cricket fans and newcomers to the sport.
Currently, The Hundred tournament in the UK is the only tournament that features this style of cricket – so if you've got nothing to watch during the UK cricket summer I'd recommend giving it a watch. It takes a little while to get used to but it features the same skilful bowling and the same big hitting that you can see in other forms of cricket – so if you're a fan of those things I'm sure you'll enjoy it!
Countdown Cricket – Played at Junior Level
Countdown cricket is a simple version of cricket that is most often played by kids. In this version of the game, the number of balls that are left in the innings are 'counted down' rather than the other way like in normal cricket. So, for example, if a game of countdown cricket has 60 balls for each batting team to face, the number of balls will start at 60 and be counted backwards until there are zero balls remaining. This helps children keep track of the game! The team that scores the most runs at the end of their batting innings will win the game.
Other than the slight rule change about 'counting down' the number of balls, countdown cricket is played in a similar way to many other forms of cricket. A bowler will deliver an over of 6 balls while two batters aim to score as many runs as possible. Some countdown cricket matches may impose their own rules, such as batters having to retire if they reach 20 runs, so there can be variation with regards to what these games actually look like depending on where they're being played.
Kwik Cricket – Played at Junior Level
Kwik cricket is another format of the game that is primarily played by young cricketers, with the aim being to provide enjoyment, opportunity and fair play for all players. In this game, each team has a team of 8 players. There are two sets of wickets, usually placed 15 yards apart for players under the age of 9, and 17 yards apart for players aged 9-11.
The batting team must divide themselves into 4 pairs, and each pair is allowed to bat for a maximum of 2 overs (12 balls). A new pair will replace the previous pair at the end of the second, fourth and sixth overs.
Each team starts the match with a score of 200 runs, and the goal is to add as many runs to that total as possible within the 8 overs that you bat. If a batter is given out, five runs are deducted from the total and the other batter from the pair must face the next delivery. For the bowling team, each of the 8 players must bowl an over, bowling overarm where possible.
The team with the highest score at the conclusion of their 8 overs will be the winner. If the game ends as a tie, the team that took more wickets would be the winner!
Informal/Recreational Cricket
Gully Cricket
Gully cricket is a form of the game that can be played anywhere, by anyone of any age. It can also be referred to as street cricket, beach cricket, back yard cricket depending on where it is being played. However, gully cricket is the name most commonly used in India.
There are no set rules for this form of cricket, and as a result many aspects of it are improvised, including the playing conditions themselves, the playing surface, the equipment used and the team sizes. You'll often see strange rules in place such as 'hit a six and you're out', and you'll also usually see weird objects being used as wickets, such as boxes or bins/trash cans. These relaxed playing conditions make this type of cricket very accessible to all people.
Quite often, this type of cricket is played individually. This means that each batter will be competing to score as many runs as they can before they get out, whilst the rest of the players stand in the field and take turns bowling. This was the type of cricket that I spent years playing in my back garden before I plucked up the courage to join a club side – and it is a great introduction into the sport for any player! If you're looking to get involved in the sport, this is a great place to start!
Continuous Cricket
This is another form of cricket that I used to play a lot as a young kid – particularly at school! It's great for giving cricket newbies a taste of the sport, while not allowing seasoned cricketers to outperform them too significantly!
Continuous cricket can be played by anyone of any age on a variety of different surfaces. All you need to play it is two teams of players, a cricket bat, a ball that is appropriate for the surface you're playing on and a set of stumps. You may also need a few cones or things that you can use to mark an area on the floor.
To start the game, one player from the batting side must be selected to bat first. The batter will stand in front of the stumps, and the bowler will stand opposite them a few metres away. Two cones should be placed to the left and right of the stumps, approximately 5 metres away. These are the cones that the batter will run toward when trying to score runs. The rest of the batting team will stand away from the field of play, while the rest of the fielding team will arrange themselves in positions to field and catch the ball.
Once everyone is in position, the bowler will throw the ball underarm towards the batter, who will attempt to hit it. Whether they hit the ball or not, the batter has to run to the cone and then back to the stumps as fast as they can. If they hit the ball far, they will run between the cone and the stumps several times to score multiple runs.
The fielders will be trying to get the ball back to the bowler as fast as possible, because the bowler is allowed to bowl the next ball even if the batter has not returned to the stumps! If the batter hits the ball in the air and gets caught, or if the bowler hits the stumps, the batter will be out and will be replaced by the next batter in line. The number of runs that they scored will be recorded and added to the team total. The team with the biggest number of runs will win!
Tape Ball Cricket
Tape ball cricket is a form of cricket that is (you guessed it) played with a tennis ball that is covered in electrical tape. This type of recreational cricket is particularly popular in the sub-continent in countries like Pakistan, where you'll regularly find kids playing it in parks and in the street!
The rules of tape ball cricket will not be set in stone, with various groups of players choosing to use different rules. However, the main difference when it comes to this form of the game is the behaviour of the ball and the challenges that it presents. For example, a normal tennis ball will slow down quite a bit when it makes contact with the ground, but a tape ball will skid on – providing a challenge for the batters!
Some players will choose to only put tape on half of the ball, which makes it even more challenging to bat against. Doing this will cause the ball to swing in the direction of the tape, which gives the bowler a big advantage!
Conclusion
Thank you for reading! Hopefully you feel like this post has given you all of the information you need about the different types of cricket matches that exist. Obviously, there may be some more niche forms of cricket that aren't seen as much globally that I haven't covered here, but I think I've gone through all of the ones that you're very likely to encounter!
I personally got hooked on test cricket as a young lad, so that will always represent the pinnacle of the sport for me. There's nothing quite like watching an epic test match like Headingley 2019 or Edgbaston 2005 – both of which I'm very fortunate to have seen. However, limited overs forms of cricket like ODI's and T20's appeal to me massively too, and they're a great bridge between the more casual cricket fan and the cricket mad folks that can be found in attendance at the test matches!
If you've just started watching the sport, or maybe even started playing it, there are plenty of posts that will interest you here on Cricketer's Hub. Take a look around and I'm sure you'll find something relevant!