The pitches in cricket matches have an incredibly important role in the sport. This is something that is often overlooked by a lot of fans – even ones that have been watching cricket for a while! Some pitches will be very responsive and will offer movement for the fast bowlers as well as turn for the spinners, making them very hard to bat on, and some pitches will offer no movement for bowlers at all, making them a batting paradise.
When the toss is taking place before a game, both teams will be trying to determine what kind of condition the pitch is in. The condition of the pitch will influence whether a captain chooses to bat or bowl first (you can read more about this here). When captains are making their choice, you may hear commentators and cricket fans talk about whether the pitch is likely to be 'flat' or not. When you first hear this comment, it may sound a bit odd. 'Aren't all cricket pitches flat?' – you think to yourself. None of them seem to be particularly mountainous, that's for sure!
If you thought this, you'd be 100% correct. However, when a commentator says that a pitch is flat – they aren't necessarily referring to how level the surface is. If you want to find out what they are referring to, then continue reading this post! In the rest of the post I'll tell you what a flat pitch is, why a team or a club might prepare one, and I'll also give you a brief rundown of how bowlers should try to bowl on a surface like that. If you're interested in that, stick around!
So, what is a flat pitch in cricket?
A flat pitch is a pitch that is very easy to bat on. The surface will usually have no grass, no cracks, and no roughness. This means that the ball won't seam around or bounce erratically for the fast bowlers and will not turn much for spinners. Therefore, bowlers will find it hard to force batters into mistakes.
As well as calling these types of pitches 'flat', you may also hear cricketers and commentators refer to them using some of the following terms:
Flat track
A Road
A Highway
A Featherbed
So, if you hear any of these terms during a cricket broadcast or at a cricket ground, just remember that the person who uses the term is saying that the pitch should be excellent for scoring a lot of runs on!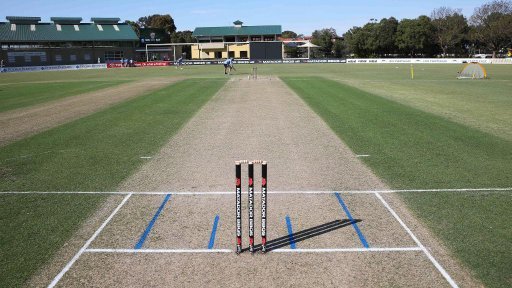 Why Would A Team/Club Prepare A Flat Pitch?
As I explained above, a flat pitch doesn't necessarily provide an even contest between batters and bowlers. In fact, it gives the batting side a huge advantage! So, now that you know that, why might a team choose to prepare a flat pitch, rather than one that gives some assistance to their bowlers? Let's take a look at some possible reasons below:
To Produce An Entertaining Limited Overs Match For Fans
In shorter formats of cricket like T20's and 50 over matches, fans turn up and want to see plenty of runs scored. They expect to see big hitting and players clearing the boundaries regularly. They wouldn't feel as entertained if they were to turn up and watch two teams score at 4 runs per over!
One of the best ways to achieve a high scoring game is by producing a flat pitch, on which batsmen will feel comfortable playing aggressively. In this scenario, high quality batters will feel like they can tee off from ball one, and more often than not you can expect large boundary counts and high totals as a result.
To Maximise Revenue During A Test Match
This is one of the darker sides to cricket, but I have no doubt that it happens at the international level. Basically, if a cricket ground only hosts one test match every few years, it is beneficial for them to make the test match last the full 5 days. By doing this, they maximise the amount of time that fans are in the ground, purchasing drinks and merchandise, and maximise the amount of time they are being showcased on television. In other words – they maximise their money earning potential! If the match were to end quickly (on day 3 for example), the cricket ground would not have the opportunity to earn money on the final two days of the game, which could arguably be a worse outcome for them – especially if money is hard to come by!
So, the best way to ensure a test match lasts the full 5 days is to produce a flat pitch on which bowlers will struggle to take wickets. Most tests that are played on pitches like these end up as a draw, which is a shame because people watch test cricket to see a good contest between bat and ball and also to see wins and losses. I'm a firm believer that test cricket is in a much worse place because of approaches like this.
When Trying To Secure A Test Series Victory
Imagine Australia are playing England away from home in an Ashes series. England are 2-1 up after 4 games, with 1 of the matches ending in a draw. There is now only 1 game left. If England win or draw, they win the Ashes. The only way Australia can get anything out of the series is by winning the final match.
In this scenario, it might benefit England to have the groundsmen prepare a very flat pitch for the final game of the series. By doing this, they will increase the likelihood that the game will end in a draw, thus securing a series win for England.
Again, I have no doubt that tactics like this are used in international test match cricket – and this highlights just one of the difficulties of playing tests away from home!
When Trying To Improve The Quality Of Cricketers Within A Country
Especially when it comes to long format cricket, producing flat pitches can help both batters and bowlers become better suited to playing international cricket.
I remember Kiwi legend and commentator Simon Doull saying recently that a lot of New Zealand's national cricketing success in the last 10 years has been attributed to them producing flatter pitches for their domestic/county teams to play on. Because pitches at home were flatter, this taught their batsmen like Kane Williamson, Tom Latham and Devon Conway to score big totals. They weren't playing on tough pitches where a quick 30 or 40 runs represented a good score, and as a result they knew that only centuries were valued as game changing innings'. This got these batters used to making big totals, a skill which they eventually applied at international level.
Just like the batters, flat pitches also incentivise bowlers (fast and spin) to improve their skills. Average bowlers will not be able to take wickets regularly on flat pitches, so in a way this type of surface promotes excellence! Bowlers will need a little something extra such as high pace, clinical accuracy or elite variations if they are to excel on these surfaces. If a bowler can perform consistently well on pitches like this, they will be far deadlier once they get to bowl on helpful tracks!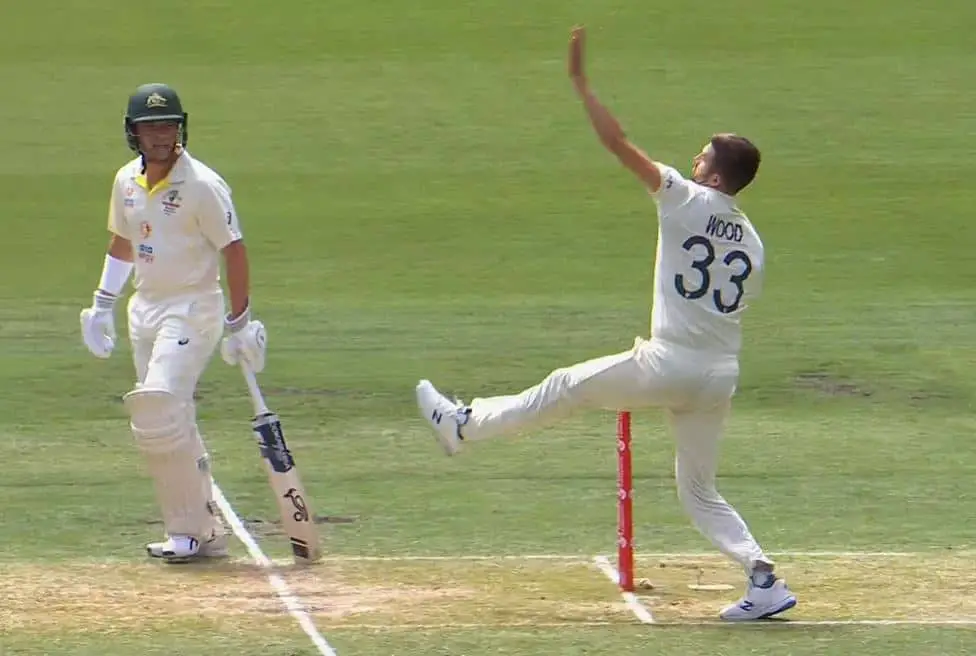 How To Bowl On A Flat Pitch
If you're a bowler, then it's inevitable that at some point you're going to end up bowling on a very flat pitch that offers you no assistance! In these circumstances, some bowlers can lose their cool and start bowling erratically, and this can play right into the hands of the batters. If you want to learn how to bowl better on these kinds of surfaces, take a look at the following hints and tips:
Bowl Consistent Lines & Lengths
Bowling accurately and with discipline can cause batters problems on any kind of pitches – even flat ones! If you're bowling on a particularly unhelpful surface, then one of your best bets is to just hammer away on a good length and try to hit the top of the off stump. Bowling on this kind of line and length puts the batter in two minds as to whether to play forward or back, and also forces them to play at all deliveries. This is the kind of indecision you should be trying to create.
If you want to improve your bowling accuracy and learn to bowl consistent lines and lengths more often, you should probably start by reading the post linked here!
Use Your Variations Wisely
When you bowl on a pitch that offers you a lot of seam movement or spin, you can simply land the ball in good areas and the pitch will do the rest – forcing the batters into mistakes. However, when bowling on a flat pitch, this doesn't happen. You'll often have to force these mistakes yourself by bowling variations!
For example, fast bowlers may choose to use slower balls more regularly to mess with the timing of the batsmen. Or they may choose to bowl more bouncers with fielders in place to take catches on the boundary and at short leg. Spin bowlers who can bowl variations should be using these on flat pitches to try to cause errors in the judgement of the batters. If a spin bowler can bowl a good googly, or a good top spinner, these can be excellent tools to have up your sleeve!
If you'd like to learn about all the different kinds of slower balls that fast bowlers can bowl – click here!
If you're a spin bowler, you're going to be more interested in spin variations! To read all about those – click here!
Make Use Of Any Early Swing
If the pitch isn't helping you out as a fast bowler, then you're going to need to be as effective as possible while the ball is prime for swinging. To do this, you're going to need to learn how to swing the ball (which you can do by clicking here), and you're also going to need to get the ball in the right areas. Plus, you'll need your captain to set some attacking fields with a few slip fielders to take any chances that might come their way!
Reverse swing is also a great option on flat pitches! Not many people know exactly what it is, or how to achieve it, so if you're one of those people – click here to read one of my in-depth posts about it and learn how to bowl it yourself!
Conclusion
Hopefully now that you've read this post you'll know exactly what a flat cricket pitch is, as well as the kinds of impacts they can have on a match. If you have any other cricket related questions, then scroll to the top of the page and click the 'general cricket questions' button! I try to answer as many common queries as I can here on the blog – so you should find something that you find interesting in there! Enjoy!