As many of you will already know, cricket is full of words and terms that almost seem like they are intended to baffle the casual viewers of the sport. The word 'spell' is definitely one of those. The common dictionary definition of the word may lead you to believe that it has something to do with magic or wizardry, but I can assure you, the cricketing meaning of the word is much less exciting than that!
In this post, I'll tell you exactly what the word means in a cricket context. I'll also answer some other commonly asked questions about the term. If you're interested in that, feel free to read ahead!
So, what is a spell in cricket?
A spell is the period of time in cricket in which a bowler is bowling their overs continuously. During a spell, the bowler will usually keep bowling until they cannot continue, or until their captain tells them to take a rest. After this they will be replaced by a different bowler who will begin their own spell.
During a spell of bowling, a bowler will be looking to build pressure by bowling a series of dot balls and stopping the batsmen from scoring easy runs. They will also be trying to execute the plans that they have for specific batsmen. For example, if a bowler thinks a batsman is particularly vulnerable to an inswinging delivery, they might spend the first few overs of their spell bowling outswingers to this batsman. Then, deep into their spell, they will bowl the inswinger in the hope that it surprises the batsman and takes their wicket. Plans like this often take multiple overs of a spell to execute properly.
I always find that things like spells are much easier to explain and understand by using examples, so here's one for you. Imagine Jimmy Anderson and Stuart Broad are the opening the bowling for England in a test match. As I'm sure you already know, bowlers in cricket cannot bowl two consecutive overs in a row. So, Jimmy bowls the first over as usual, and then he's followed by Broad bowling the second over from the other end. Once Jimmy has bowled a three over spell from his end, he is replaced by Chris Woakes. Broad bowls a five over spell from his end and is then replaced by Ollie Robinson. This means the first 12 overs of the match will go like the following:
1st Over – James Anderson
2nd Over – Stuart Broad
3rd Over – James Anderson
4th Over – Stuart Broad
5th Over – James Anderson
6th Over – Stuart Broad
7th Over – Chris Woakes
8th Over – Stuart Broad
9th Over – Chris Woakes
10th Over – Stuart Broad
11th Over – Chris Woakes
12th Over – Ollie Robinson
In the sequence above you can see clearly what spell looks like and how they fit in to the wider innings. Jimmy Anderson bowls a three over spell – over numbers 1, 3 & 5. He cannot bowl overs number 2 & 4 because bowlers can't bowl consecutive overs. Stuart Broad bowls a five over spell – over numbers 2, 4, 6, 8 & 10. When Jimmy and Stuart complete their first spells, they are replaced by Woakes and Robinson respectively. Once a fast bowler has bowled a spell and been replaced by one of their teammates, they will have some overs to rest and recuperate before the captain calls on them to bowl again.
How Many Overs Do Bowlers Usually Bowl In A Spell?
The number of overs that bowlers bowl in a spell depends on the type of bowler that they are, and the type of cricket they are playing.
Let's start with the types of bowlers and how this impacts the length of spells. As a general rule, slower bowlers like spinners are capable of bowling much longer spells than very fast bowlers. This is because the bowling action of a spinner is much less tiring and energy-sapping than a fast bowler's action. The quickest bowlers will almost always bowl less than 10 over spells. In fact, it is often recommended to give the quickest bowlers short, sharp spells (about 4 overs in length) in which they can run in and try to bowl as quickly as possible without getting too tired. Spin bowlers can comfortably bowl 10 over spells, and in certain forms of cricket you'll regularly see spinners bowl many more overs than this in one spell. In favourable conditions, a spin bowler could bowl for an entire session if required.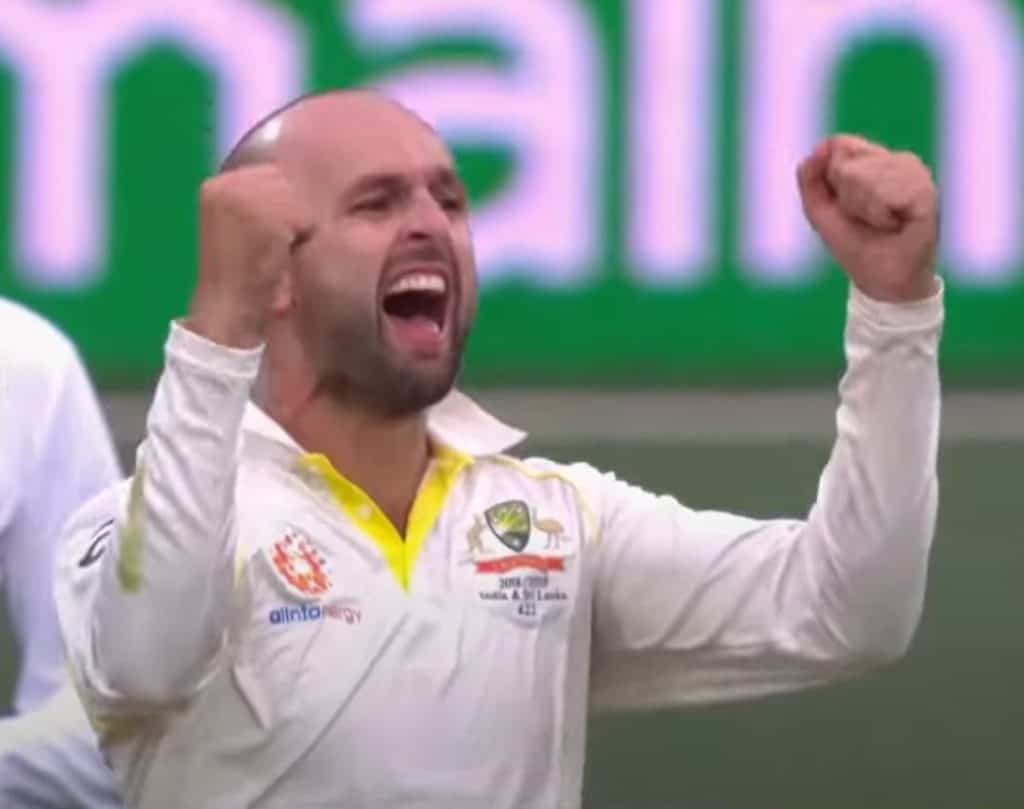 So, how does the type of cricket impact the length of spells? Test cricket is played over a five day period and batting innings' have no time limit. One day games on the other hand are played over one day (obviously) and do have time limits for each innings. This means that you are much more likely to see longer spells in test cricket than you are in one day games. In one day cricket, spin bowlers will often bowl 4 – 10 over spells depending on whether they are playing 20 over or 50 over games, and fast bowlers in these games will usually bowl between 2 – 6 over spells. Test cricket is a lot more random, but fast bowlers will bowl less than 10 over spells the vast majority of the time. The best spin bowlers will regularly bowl longer than 10 over spells.
How Many Overs Is A Spell?
There is no set number of overs that constitutes a spell of bowling. In one day cricket a spell can be anything from 1 over to 10 overs in length. In test cricket, a spell can be one over in length, but it could also theoretically be hundreds of overs in length. However, it is extremely unlikely that the captain of the fielding team would want one bowler to bowl for this long, and it is even more unlikely that the bowler would actually be able to keep bowling for this long. Bowling is hard work and even the bowlers with the greatest stamina need a rest after a while!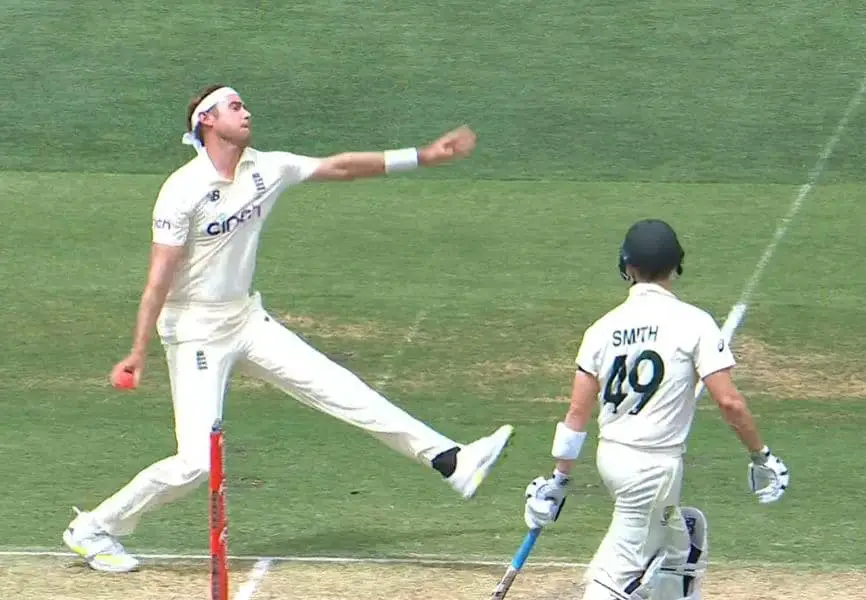 How Many Spells Can A Bowler Bowl?
There are no rules in the game of cricket which control the number of spells that a bowler is allowed to bowl.
In test cricket bowlers can bowl as many overs as they want, so technically they can bowl as many spells of overs as they want too. That being said, it is common that a fast bowler that bowls for a full day in test cricket will bowl at least 4 or 5 separate spells.
In 50 over cricket each bowler is allowed to bowl a maximum of 10 overs. So, theoretically they could split this into a maximum of 10 separate spells if they wanted to – each of them being 1 over in length.
In 20 over cricket each bowler is allowed to bowl a maximum of 4 overs. This could theoretically be split into a maximum of 4 separate spells if the bowler wanted to – with each spell being 1 over in length.  
What Is The Longest Spell Of Bowling In Cricket History?
The longest spell of bowling in first-class cricket history was bowled by James Iremonger, who played for Nottinghamshire from 1899 to 1914. In a game against Hampshire in his final season of county cricket, Iremonger bowled a world-record 66 continuous overs. This record has stood for over a hundred years and is unlikely to be broken in the future given the way the game has modernised. Iremonger was a medium pace bowler and took 3 wickets for 81 runs in his 66 overs. If you're interested, you can read a bit more about his family and his remarkable cricketing career by clicking here.
In test cricket, the longest spell ever bowled was 59 overs against England at The Oval in 1990. The spell was bowled by Indian leg spinner Narendra Hirwani, who played 17 tests for India between 1988 and 1996. During this spell, Hirwani conceded a total of 137 runs and took just 1 wicket – dismissing the legendary English batsman Graham Gooch when he was on 88.
Conclusion
If you've kept reading until this point, you will hopefully have had all your questions about spells in cricket answered. If you have any more cricket-related questions, there's a good chance I'll have already answered it in some form here on the site, so check out some of my other posts or just type your question in to the search bar. If you want technical tips relating to batting, bowling or fielding then there are plenty of those here too!