For bowlers, getting handed the new ball and being trusted to bowl the first few overs of the innings is a huge responsibility. It is the job of the opening bowlers to set the tone for the innings, so they'll be trying to keep the runs being scored to a minimum whilst providing a wicket-taking threat.
I'm an England fan, so I've seen Jimmy Anderson and Stuart Broad perform this role for us in test cricket for what seems like decades at this point. I remember watching McGrath and Lee do it for Australia. Pollock and Steyn for South Africa. Boult and Southee for New Zealand. I'm sure you get the picture! The one thing that all of these bowlers have in common is that they are fast bowlers, and as you may have noticed, it is primarily fast bowlers that are given the role of opening bowler and asked to bowl first.
Some of you may be wondering why this is the case, and if you're one of these people, this post will give you the answers you seek. I'll let you know why it's fast bowlers that primarily bowl first, and we'll also look at how this varies from format to format. Let's get started!
So, why do fast bowlers bowl first?
Fast bowlers usually bowl first because the ball is more likely to swing & seam at this point in the match. The ball is also harder, so it bounces more and comes onto the bat quicker. As the ball gets older it also gets softer and doesn't swing or seam as much. Therefore, fast bowlers are more suited to bowling early.
Additionally, certain cricket pitches such as ones seen regularly in England and New Zealand may have a lot of grass on the surface at the start of an innings. A grassy pitch means that the ball is likely to seam around more for the fast bowlers, therefore they will usually bowl first to take full advantage of this. As the innings progresses and the grass dries out and gets worn away, spinners will come into the game more.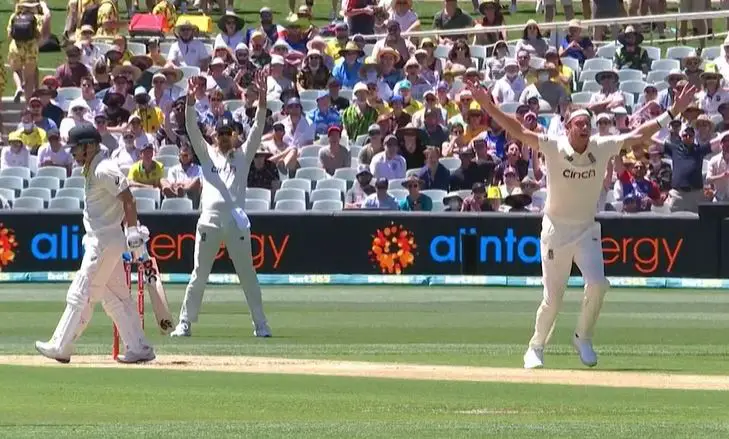 In test match cricket (or red ball cricket in general) the ball tends to swing for quite a bit longer, and it also retains its hardness for an extended period of time. This allows fast bowlers to be more threatening for longer periods at the start of an innings. In T20 or 50 over cricket white cricket balls are used, and these only tend to swing for a couple of overs. They also go softer much faster! This means that fast bowlers are usually in a much better position to succeed if they bowl at the start of an innings, rather than halfway through. As the innings wears on, fast bowlers often have to revert to defensive tactics or bowl plenty of variation deliveries like slower balls or yorkers to compensate for the lack of movement on offer.
Of course, not every fast bowler can open the bowling. A cricket team will often go into a game with 3 or 4 fast bowlers in their team, and some of these will be more suited to bowling first than others. Let's use the England test team as an example again. James Anderson is a swing bowler who excels with the new ball. The ball being newer and moving around a lot more accentuates his skills and gives him a huge advantage over batsmen – one which he has put to good use over the years. When the ball is older and not swinging or seaming as much, Anderson loses a lot of his potency and wicket taking potential. However, someone like Mark Wood (who will often bowl as the 3rd or 4th fast bowler for England) can excel with the older ball because he relies more on his pace to get batsmen out. He doesn't swing the ball as much, so he doesn't necessarily need to bowl first with the new ball!
Do Fast Bowlers Always Bowl First In Test Matches?
Although fast bowlers bowl the vast majority of the opening overs in test matches, they aren't always asked to bowl them. In select circumstances, spin bowlers may be asked to bowl the first few overs instead.
So, what are these circumstances I hear you ask? Well, they usually occur when the game is being played in a country that is traditionally spin-friendly, such as India, Sri Lanka, Bangladesh or Pakistan. These countries often produce test pitches that spin a lot and offer a bit less movement for fast bowlers, so there is less value to having a fast bowler bowl first. So, if a game is being played on a pitch that is offering a ridiculous amount of spin, the fielding captain may choose to ask a spinner to open the bowling. England toured Sri Lanka and India in 2021, and on both of these tours spin bowlers opened the bowling for the home team – Lasith Embuldeniya and Axar Patel being two of these!
Other than cases like this, fast bowlers will usually bowl first in tests.
Do Fast Bowlers Always Bowl First In Limited Overs Cricket?
Again, the majority of limited overs cricket matches will feature fast bowlers bowling the first few overs of the innings. However, the rise in popularity of formats of cricket like ODI's and T20's in the last few decades have meant that teams have begun searching for ever more inventive ways of out-thinking the opposition. One of the strategies that more and more bowling sides have started to use to unsettle opposing opening batsmen is bowling a spinner first rather than a fast bowler. Because most opening batsmen are used to facing fast bowlers in the first few overs, a spinner bowling instead can get them out of their rhythm and present vastly different challenges.
Jason Roy is one of the best opening batsmen in limited overs cricket, and many teams have targeted him using this tactic due to a perceived weakness that he has against deliveries that spin away from him. Roy loves batting against pace bowlers at the start of an innings and is an expert at using the pace put on the ball by the bowler to his advantage. However, when the pace is taken off the ball and spin is applied, he has struggled to score as quickly at times. The fielding side hope that by bowling a spinner first, it will stop Roy getting off to his trademark fast start and lead to him getting frustrated and getting out.
When spinners open the bowling in limited overs matches, it is often less about the conditions and extracting spin from the pitch. It's more about taking advantage of specific matchups and bowling spin against batsmen who may be weaker against that type of bowling. Spin bowlers like Mujeeb Ur Rahman regularly open the bowling for their country, and in recent times we've also seen spinners like Imran Tahir, Moeen Ali, Adil Rashid and Akeal Hosein do it too!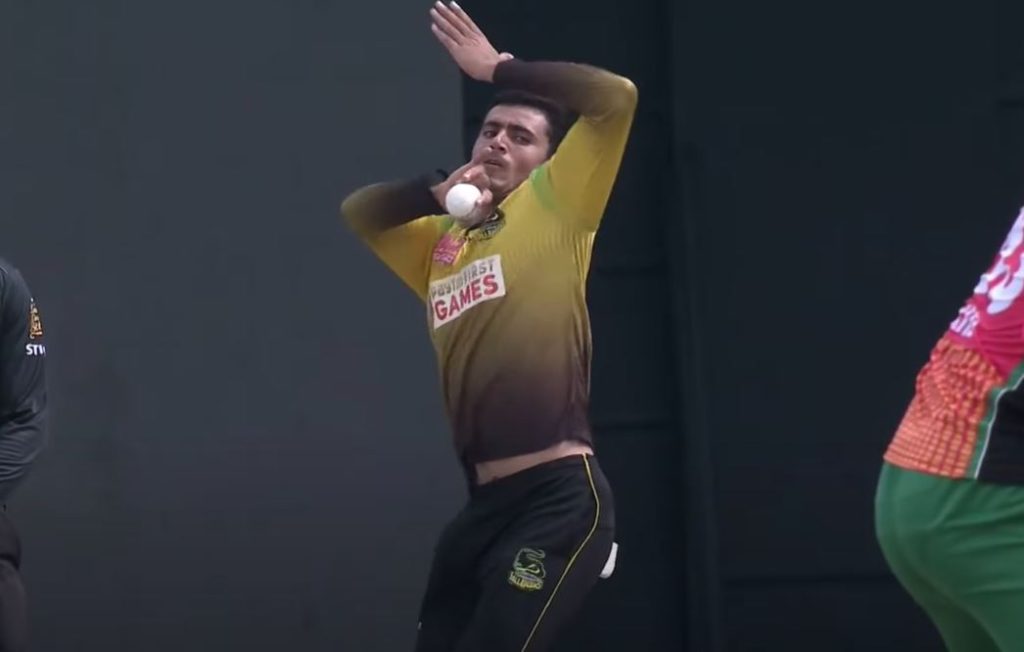 Conclusion
I hope that this post has given you a better insight into why cricket teams usually choose to go with fast bowlers at the start of an innings. I also hope that you now have an appreciation for why teams may choose to go against the grain and give a spinner a go instead!
If you want to learn more about cricket strategy and why the game is played in the way it is, then there are plenty more posts here on Cricketers Hub that will help shed some light on the sport for you. Enjoy!