When people start watching or getting involved with a new sport, one of the first things they usually want to know is how many players are on a team. In the last few years I've started watching the NFL and the NBA, and some of the first things I wanted to learn were how many players each team had, and if they were all on the field/court at the same time. I'm sure many of you reading this will be thinking the same thing about cricket!
So, how many players are there in a cricket team?
There are 11 players on each team in a standard game of cricket. Only two of these players can bat together at any one time, but all 11 players will take to the field at once when it is their team's turn to bowl. Usually, only 4 of the 11 players will be specialist bowlers, and there will also be one wicket keeper.
When watching test cricket, it's common for a team to have 5 specialist batters, 1 all-rounder, 1 wicket keeper and 4 specialist bowlers. There are some teams that don't quite fit this mould, but I'd say this is the most consistent team composition. In limited overs cricket like T20's, teams may decide that they need more all-rounders, or an extra specialist bowler. Therefore, team compositions in limited overs cricket are often quite different from long format cricket like test matches.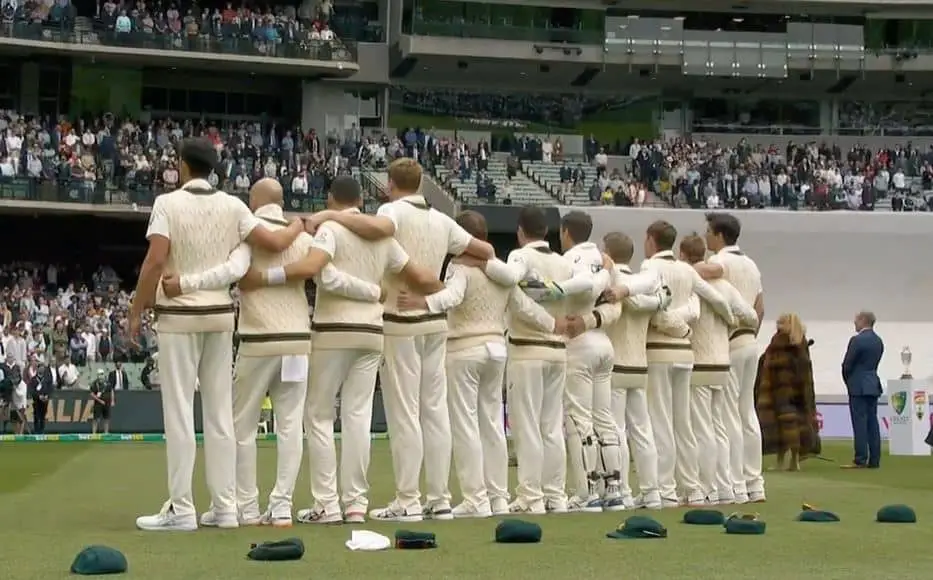 Aside from the 11 players that make the first team, a lot of cricket teams will also have at least one player in reserve in order to fill in for any players who need to leave the field for any reason. It is common for international teams to pick a squad of 15 players for this reason. For example, if a cricket team like the England men's test side is out in the field and one of their fielders needs to leave the playing area to use the toilet, a reserve player will come out onto the pitch to replace them in the field. This fielder is often referred to as the 12th man. This player is not part of the playing 11, and will not be allowed to bat, bowl, keep wicket or captain the side, but they are allowed to field in place of a player who is unable to field for any reason. Once the original player is ready to return, the reserve player will leave the field.
If more than one fielder needs to leave the field whilst their team are bowling, then more than one reserve player will be allowed to replace them. Again, once the original players are ready to re-enter the field, the reserve players will exit the field and sit on the boundary/in the dressing room.
Reserve players are also often responsible for running drinks out onto the field during scheduled drinks breaks, as well as supplying the batters in the middle with new equipment such as gloves or helmets if they get damaged.
How Do Substitutes In Cricket Work?
In recent years there has been a push to take better care of players when they receive a blow to the head/helmet. The threat of players continuing to play whilst suffering from concussions has been deemed too high to tolerate, and as a result 'concussion substitutes' have been added to the game for the first time.
Concussion substitutes are permitted to replace a player that is confirmed or suspected to have suffered a concussion, and they will play in place of the concussed player for the rest of the game. If a concussion substitute is used, the player entering the game must be considered to be a 'like-for-like' substitution. This means that the player getting substituted into the match must be performing roughly the same role as the one who is leaving the match injured.
For example, if James Anderson got concussed whilst playing for England, England wouldn't be able to bring in a top order batter like Harry Brook to replace him. The substitute would need to be a specialist bowler – just like Anderson. The decision on whether a substitution is like-for-like is made by the match referee. The concussion substitute is able to bat, bowl and field for the rest of the game (as long as their role matches up with the player who they are replacing).
One of the first concussion substitutes used during a match was for Steve Smith in the 2019 Ashes who was struck on the head by an incredibly quick delivery from Jofra Archer. Smith was removed from the game and Marnus Labuschagne was allowed to replace him. This was the beginning of Labuschagne's most successful period of his career – so I'd say it worked out pretty well for him and Australia!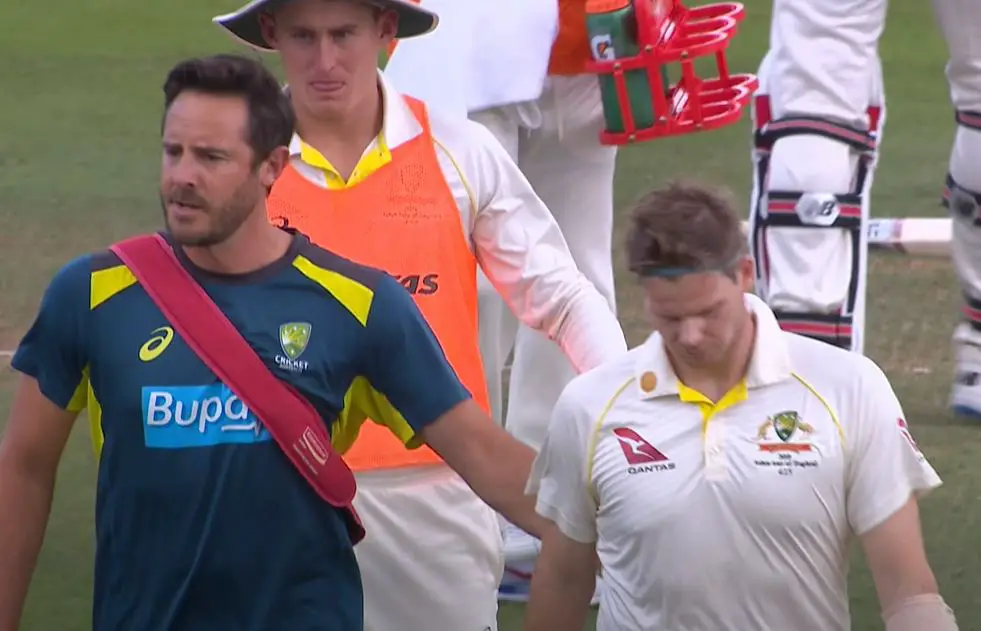 If A Player Gets Injured (Not Concussed) During A Game, Can They Be Replaced?
If you've read the section above, you'll know that concussed players can be substituted out of a game and replaced by a player who can continue to perform their role. So, if a batter leaves the game due to concussion, a batter is allowed to replace them and is also allowed to bat in the rest of the game. If the same thing happens to an all-rounder, an all-rounder can replace them and can bat/bowl for the rest of the game. And so on and so forth.
So, what if a player picks up a normal injury such as a pulled hamstring during the course of a game? Can this player be replaced in the same way as a concussion substitute?
The answer to this is no. A player who picks up a non-concussion injury can only be replaced in the field by a reserve player. This reserve player will not be able to bowl, bat, keep wicket or captain the side during the game, and at no point will they be considered to be a full part of the playing side. The only time where a player can be fully replaced during a game is when a concussion has occurred.
For example, in a recent test match against New Zealand, Jack Leach got concussed whilst fielding for England. England quickly got in touch with the specialist leg spinner Matt Parkinson from Lancashire, who then replaced Leach for the rest of the game and was allowed to bowl as a result. England were allowed to make this substitution due to Jack Leach's concussion diagnosis.
If Jimmy Anderson were to pull his calf muscle in the first over of a match, England would not be able to replace him with a bowler from the reserves such as Craig Overton. England would need to continue through the game whilst one bowler down because the injury wasn't a concussion!
How Many Players Can Play In Practice Matches?
In practice matches that aren't officially registered as First Class (click here if you're not sure what first class cricket is) or List A games, the rules regarding how many players are allowed to play for a team are a lot more relaxed.
For example, if a team like England were playing a non-first class tour match in Australia against a team like Queensland, England could potentially take a full 15 player squad into this match. The rules of the game could then be agreed upon for both teams. For example, if England only want their batters to bat, they could allow every single batter from their touring squad to play an innings. Then, when bowling, they could leave some of those batters on the sideline and take their bowlers out onto the field in order to get them some practice.
To put it simply, the number of players that are allowed to participate in a practice match is usually down to the two teams to decide, but it can be many more than the standard number of 11 players!
Conclusion
I hope that after reading this post you feel fully informed about how many players are in a cricket team as well as some of the nuances surrounding that issue. If you're just beginning to learn about the game then I have tons of other posts here on the site that will probably help to answer any questions that you have – so feel free to have a browse!