No cricket fan wants their team to lose a wicket just before the end of a day's play. Picture it, it's late in the day and beginning to get dark, shadows are starting to extend across the ground, and your opening batsmen are doing their best to negotiate the last few overs before the umpire ends play for the evening. If one of your openers gets out now, a new batsman will have to come out to the middle and bat in incredibly tough conditions. In these moments it becomes very hard to see the ball, especially when fast bowlers are operating, and this will make it hard for any batsman that is new to the crease to start an innings. At this point in a match, you may hear the commentators begin to talk about a nightwatchman and start to debate whether the batting side should use one or not.
Many cricket spectators have no idea what a nightwatchman is, and those people will have even less of a clue about why a batting team would need to use one. If you know nothing about nightwatchmen, then you're in the right place. In this post I'll tell you what they are, why they're used, and highlight some players that have become famous for performing the role. Let's get into it!
So, what is a nightwatchman?
A nightwatchman is a cricketer that usually bats between number 8 – 11 in the order that gets promoted up the order in tough batting conditions towards the end of a day's play. If a top order batsman gets dismissed, the nightwatchman will head to the crease to try to bat for the rest of the evening.
Like with most cricketing terms, the role of a nightwatchman is best described with an example – so allow me to give you one. Imagine that opening batsmen Rohit Sharma and KL Rahul are batting for India towards the end of day 1 of a test match. The light is fading quickly and it's clear to everyone that these are not great conditions for batting. When there are 8 overs left in the day, Rohit edges a ball through to the keeper and has to go. At this point, India would have two options:
Send out their usual number 3 batsman Cheteshwar Pujara to bat for the remaining 8 overs in tough conditions
Promote one of their lower order batsmen such as Jasprit Bumrah or Mohammed Shami as a nightwatchman in order to see off the remaining overs in the evening and protect Pujara's wicket.
In this situation, most cricket teams will usually go for option 2 and send out the nightwatchman instead of the usual number 3 batsman. No team wants one of their elite players going out into the middle during one of the hardest times to bat. They would much prefer their number 3 to walk out to the crease the following morning in full daylight when conditions are much better.
The nightwatchman is sent out to the crease with the instruction to face as many of the remaining deliveries as possible. This allows them to protect the top order batsman at the other end, as well as the one that is due to come in next. Their objective is not to score runs, but any runs that they do score in the process will be seen as an excellent bonus by their team. If the nightwatchman makes it to the end of the day's play, they will return to the middle again the following morning to resume their innings. Their goal at this point of the match will be to score as many runs as possible and form a solid partnership with the top order batter at the other end. Once they are dismissed, the next top order batsman will replace them at the crease.
I feel like I should also point out that the nightwatchman can be used to protect any top order batsman, not just the number 3 as I showed in the example above. If Pujara and Kohli (number 3 & 4 in the order) were batting together in tough conditions and one of them got out, India could elect to send in a nightwatchman to protect their usual number 5 batsman like Ajinkya Rahane.
Who Decides When To Use A Nightwatchman?
The decision on whether to use a nightwatchman is usually made by the team captain or the coach, or a combination of the two. If the team captain is out in the middle batting when the decision needs to be made it is likely that the decision will be made solely by the coach.
What Skills Are Needed To Be A Nightwatchman?
In my opinion there are three main skills that a lower order batsman needs if they're going to be effective in the role as a nightwatchman. The three skills are as follows:
A solid defensive game – This one may be a little obvious, but a lower order batsman will need to be comfortable playing defensively if they are going to perform well in the role of nightwatchman. Once they arrive at the crease, they are likely to face a barrage of dangerous deliveries from a variety of dangerous bowlers. Therefore, the nightwatchman must be relatively comfortable playing both pace and spin, and have the ability to evade the short ball if the bowler targets them that way.
Discipline – Lower order batsmen aren't always known for their restraint. In fact, the majority of them are probably known for swinging the bat hard and playing their shots rather than their staying power. However, that being said, no captain wants their nightwatchman to walk out to the middle, play a huge slog and then get out. A nightwatchman must be disciplined enough to leave the ball when they can and avoid playing needless aggressive shots. Their first aim should always be to survive the evening session!
Calmness under pressure – When a nightwatchman walks out to the middle, it is likely that the fielding captain will set an incredibly aggressive field and get their best bowlers on at either end. The whole fielding team will be trying to make the environment as intimidating as possible for them. Add to this the pressure generated by reactions from the crowd and the sense of not wanting to let your team down and you can see what a high-pressure scenario nightwatchmen can find themselves in. Ideally, a nightwatchman will be a person who doesn't get too stressed before or during their innings. However, this is often easier to say than it is to achieve!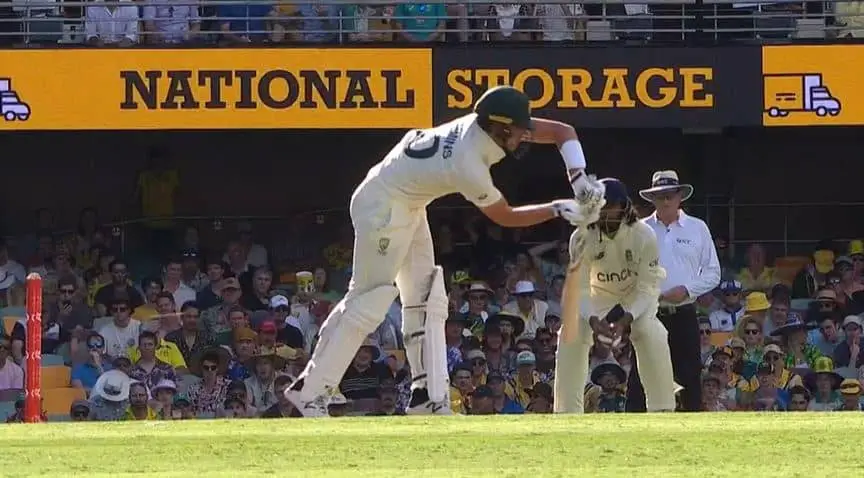 Are Nightwatchmen Used In One Day Cricket?
Nightwatchmen are not used in one day cricket because a team is never trying to block their way to the end of a day's play in order to return the next day. In one day cricket, you always want your best batsman coming in next, and as a result the lower order batters will generally bat in their intended positions, unless they have a specific use as a boundary hitter when their team need quick runs towards the back end of an innings.
What Happens If The Nightwatchman Gets Out Immediately?
In my years watching cricket I've seen the nightwatchman tactic fail many times. The nightwatchman walks out to the crease full of good intentions and ready for a defensive battle and ends up walking back to the pavilion a few minutes later after being dismissed easily by the fielding team.
In this situation, many people wonder if the batting team should send in another lower order batsman as nightwatchman, or if they should send in the top order batsman that they were originally trying to protect. Most of the time, the batting side will send in the top order batsman they were protecting rather than another nightwatchman, although they can choose to take either option if they wish to.
Famous Innings By Nightwatchmen
Although a nightwatchman usually comes out to the crease with the intention of blocking their way to the close of play, many of them have ended up putting in great batting performances and contributing handily for their team. Let's have a look at a few:
Steven Finn – 56 Runs From 203 Balls
Not known for his attacking stroke play, Steven Finn scored a half century from 200 balls to help England to a draw against New Zealand back in 2013. This was his only half-century in test cricket!
Nicky Boje – 85 Runs From 198 Balls
Nicky Boje ended up playing a vital part of a South African victory over India in the year 2000 when he came close to scoring a century while batting as a nightwatchman. This was an impressive innings given that the Indian batsmen found it so hard to score big runs in their own conditions, and as a result South Africa won the match by an innings after scoring 479 in their first batting effort. Boje also took 5 wickets in the second innings and picked up the man of the match award.
Jason Gillespie – 201 Runs From 405 Balls
Without a doubt, the best innings from a nightwatchman of all time came in 2006 when Jason Gillespie hit a double century against Bangladesh. Although Bangladesh were not on Australia's level when it came to test match cricket, Gillespie's staying power and ability to score runs in foreign conditions was impressive. At the time of writing, this record still stands as the highest score by a nightwatchman in test matches, and I imagine it will be a very long time before this record is broken.
Conclusion
I hope this post has answered all your nightwatchmen-related questions! I've answered loads of common cricket queries on this site, so if you're a newcomer to the game or there's something you're not sure about – feel free to have a look at my general cricket questions page.
If you're looking for more technical tips, why not check out my recommendations for how to bat against fast bowlers by clicking here! For bowlers, I have an excellent post which will teach you the basics of fast bowling – you can read that by clicking here.
Enjoy!