When I was younger and becoming obsessed with cricket, it seemed like every new team I watched there was a new player that I'd begin to idolise. The first series I watched was the Ashes series between England and Australia in 2005, and I quickly became a huge fan of Kevin Pietersen and Andrew Flintoff from the English team, and although I hated to admit it, I also was a big fan of Ricky Ponting and Shane Warne from the Aussie side. Overall, the player who probably had the most impact on me in those early days was Andrew Flintoff – England's talismanic all-rounder. England always seems to have had a fascination with all-rounders. Before Flintoff it was Botham, and after Flintoff, Stokes has taken up the task! I latched onto this straight away and set about trying to make myself the best all-rounder I could be.
Of course, some of you reading this will not really have a clue what an all-rounder is, and I'm writing this post for you guys! If you read on, you'll find out what an all rounder is, what their role usually is within a team, how many of them are allowed in a single team, and we'll also look at some of the most famous all-rounders of all time! First off though, let's deal with the most important question…
What is an all-rounder in cricket?
An all-rounder is a cricketer who is highly capable of regularly contributing to their team with both the bat and the ball. They will usually be one of the top 7 batters in the team, as well as being one of the 5 frontline bowlers. All rounders will often be one of the fittest players on the team due to high workloads.
Most all rounders will have one side of their game that is slightly more dominant than the other. For example, Ben Stokes is probably a better batsman than he is a bowler – this makes him a batting all-rounder. On the other hand, cricketers like Wasim Akram, Richard Hadlee or Shaun Pollock were better bowlers than they were batters, even though all of them have several test match hundreds to their name. These types of cricketers are known as bowling all-rounders! Not every all-rounder has one aspect of their game that is significantly better though. In my opinion, someone like Ravi Jadeja has pretty equal batting and bowling ability, as did Ian Botham and Imran Khan!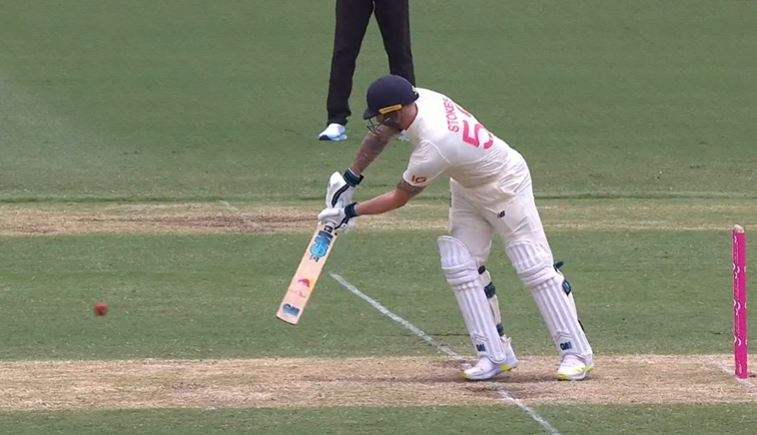 In cricket, every player in the team is required to bat at some point, and many players will also fancy themselves as part time bowlers. However, what sets all-rounders apart is their skill level while performing in these roles. In test cricket specifically, a quality all rounder will probably have a batting average in the 30's at a minimum with a bowling average under the mid-30's. To maintain these batting and bowling averages simultaneously is no easy task, and is one reason why all-rounders are so valuable.
How Many All-Rounders Are Allowed In A Cricket Team?
There is technically no limit to the number of all-rounders that one team can have. If a team felt that their best chance to win was by playing 11 all-rounders, then they could do so (even though this is very unlikely to happen).
In test cricket you will usually see teams playing with one all-rounder in their team, but some teams extend it to two if both players are talented enough. New Zealand have played Colin de Grandhomme and Daryl Mitchell (both all-rounders) together several times, and England have managed to get Ben Stokes and Sam Curran in their side too. India have Ravi Jadeja and Ravi Ashwin, who are a fearsome combination – especially on home soil!
In limited overs cricket, teams tend to feature more all-rounders, and the standard required to be considered an all-rounder is a little bit lower. For example, Liam Livingstone is an excellent all-rounder in limited overs cricket, but he probably wouldn't be up to the required standard to be considered an elite test match all-rounder. The same goes for a player like Sam Curran, who is one of the most valuable T20 all rounders in the world but doesn't feature much for England in T20 cricket. Limited overs teams love to pack their sides with all-rounders as it gives them plenty of bowling options and allows them to be versatile during all types of game situations, and also allows them to bat deep. England have had a lot of success in the short formats in recent years and a big part of that (especially in T20), is the number of quality all-rounders they have available.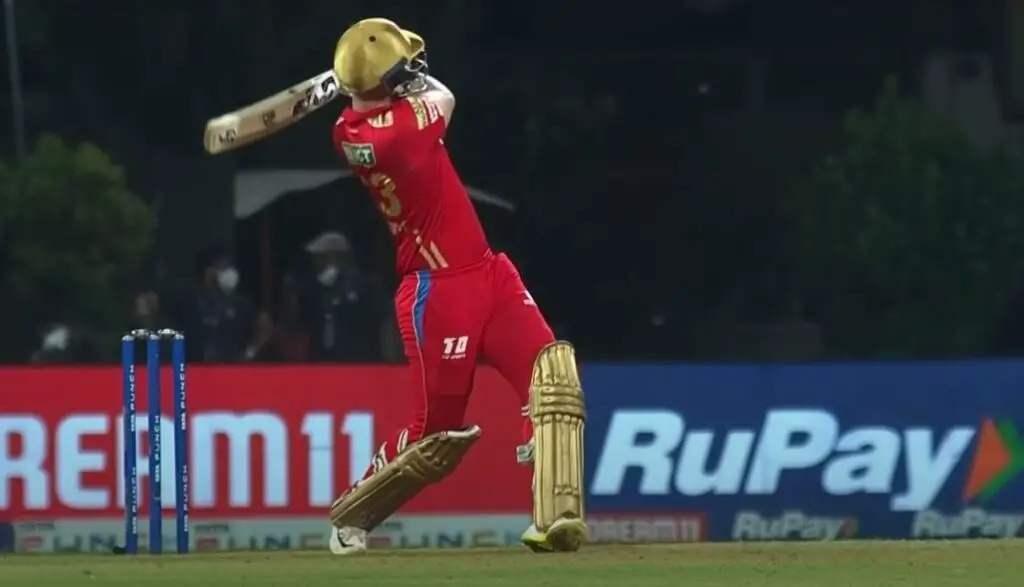 Are All-Rounders Rare?
As I just mentioned above, it's not that rare to find a cricketer that can bat and bowl during a match. However, it is rare to find a cricketer that can bat and bowl to a very high standard. That is what defines a true all-rounder, and therefore, they can be considered to be very rare.
Let's take test cricket for example. England have produced many good quality all-rounders, including Wilfred Rhodes and WG Grace if you want to go a long way back in history. But in the modern era, even they only produce roughly one per generation of cricketers. Ian Botham dominated the 1980's, but then England had to wait almost 20 years until the early 2000's to produce another test cricketer worthy of the all-rounder tag in Andrew Flintoff. Flintoff's peak ended around 2005/6, and then began another nearly decade-long wait for the emergence of Ben Stokes!
Other countries have not been so lucky! In my opinion, Australia's greatest true all-rounder came in the form of Keith Miller in the 1940's & 50's, who averaged 37 with the bat and 22 with the ball. After Lindwall, Australia had Richie Benaud in the 50's and early 60's, who was a bowling all-rounder and not quite on Keith's level with the bat. Beyond those two guys the wait became very long for the next Aussie all-rounder, and the call has arguably only just been answered with the introduction of youngster Cameron Green into the test team. Assuming that Green fulfils his talent and becomes a world class all-rounder (and that's definitely a big assumption to make), that's roughly a 60-year wait for a great one to emerge in Australian colours!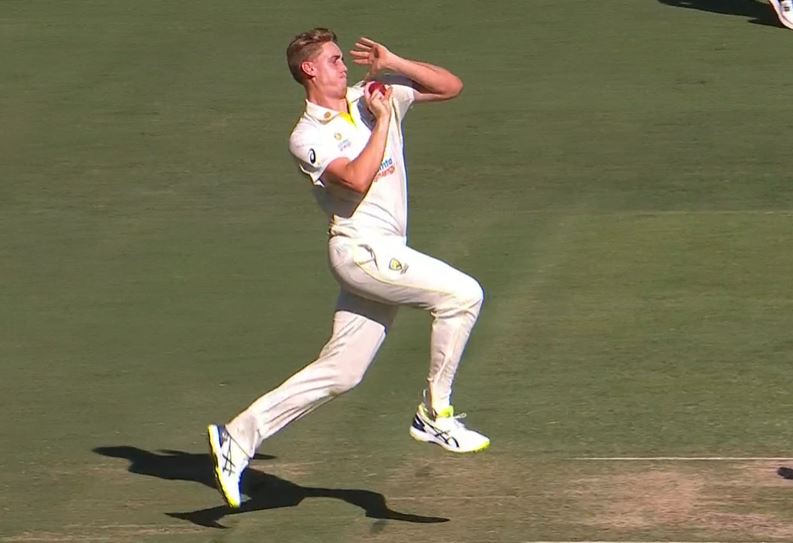 India has a rich test cricket history, but in that history they've only produced a few quality all-rounders. These include Kapil Dev, Ravi Jadeja and arguably Ravi Shastri and Ravi Ashwin. I think Hardik Pandya may have found himself on that list too if his body were able to cope with the rigours of fast bowling in test match cricket! All of this information illustrates just how rare world class all rounders are in test cricket!
It's a little easier to find all rounders that can perform at high levels in T20 and ODI cricket – but the point still stands! World class all-rounders are very rare and as a result they're like gold dust to international teams.
Can Wicket Keepers Be Classed As All-Rounders?
Some people do class wicket keepers as all-rounders as they have two significant roles during the match, batting and wicket keeping, with the wicket keeping part being a highly specialist skill. However, I am not one of those people! In my opinion, the 'all-rounder' tag should solely be reserved for cricketers that are regular high-level performers with both bat and ball. So, if a wicket keeper also likes to bowl (which is incredibly unlikely), only then would I class them as a true all-rounder.
Even though I wouldn't class wicket keepers as all-rounders, they arguably have one of the toughest jobs in a cricket team. Some would argue that being an elite wicket-keeper batter is just as valuable as being an elite all-rounder, because a poor wicket keeper can easily cost a team a game.
Who Are The Most Famous All-Rounders In Cricket?
To end this post, I thought I'd provide a list of ten of the most famous all-rounders in cricket (particularly test cricket) history. This list contains some of the most impactful cricketers to ever grace the pitch from both the modern game and the older days of the sport, so feel free to do more research on some of them if you're feeling particularly inspired. Oh, and before anyone begins to wonder…this list is in no particular order! Here we go…
Jacques Kallis – This guy is my personal favourite all rounder given that I was lucky enough to see a large chunk of his career. He was undoubtedly one of the best test batters ever, finishing with an average just over 55 after an 18 year career. He was also a fantastic limited overs batsman! When you add his skilful bowling to all of that batting quality, you begin to see what a formidable opponent he was.
Garfield Sobers – One of the most iconic cricketers of all time, and perhaps the West Indies' greatest ever, which is a big statement when you think how many amazing players they've produced in their history. He ended his test career with an average just under 58, and his bowling was very effective too. His main skill with the ball was his versatility, being able to bowl left arm finger spin, wrist spin and left arm fast medium.
Imran Khan – A Pakistani icon who averaged 38 with the bat and picked up 362 test wickets at a remarkable average of 22. He aged like a fine wine, averaging 50 with the bat and 19 with the ball in the last 51 tests of his career. He was also responsible for captaining Pakistan to their only ODI world cup win!
Richard Hadlee – Without a doubt the finest cricketer that New Zealand have ever produced. He took 431 test wickets at an average of 22 runs apiece. He was a much more effective bowler than a batsman, but he still had a decent average of 28 with the bat and scored two test centuries. He was the first bowler to get to 400 wickets and was responsible for carry the New Zealand team for much of his career.
WG Grace – One of the most recognisable cricket figures. He played his entire international career in the 1800's and was cricket's first superstar, paving the way for the likes of Don Bradman, Viv Richards and Sachin Tendulkar. His first class average with the bat ended at just a tick under 40, with 124 centuries. He also averaged 18 with the ball over the course of his first class career, taking over 2000 wickets.
Kapil Dev – Kapil was another of the great quartet of all-round cricketers in the 1980's, sharing the stage with Imran, Hadlee and Botham. He was India's talisman, and got voted as their cricketer of the century in 2002, highlighting his importance to the country. He took over 430 wickets at an average of 29 runs apiece. He also averaged 31 with the bat, scoring a very respectable 8 hundreds along with 27 fifties. He also propelled India to their first world cup win, which is one of the main reasons that cricket has such a hold on India to this day.
Ian Botham – Ian 'Beefy' Botham's wasn't just regarded as England's most popular cricketer, he was arguably England's most popular sportsperson during his peak years. He was responsible for some of England cricket's finest moments, particularly the Headingley test in 1981 where he spearheaded the most unlikely of comebacks due to a classic counter attacking innings with the bat. He ended his career with 383 wickets at an average of 28 runs apiece, and averaged 33 with the bat, scoring 14 centuries in the process. His attacking, no nonsense style won him fame all over the world.
Ben Stokes – One of England's modern greats, and the latest in line to attempt to fill the void left by Ian Botham after he retired in the early 1990's. Stokes is a remarkably talented player, a beautiful ball-striker, and above all else, a tremendously hard worker. When he retires he will also be responsible for some of England cricket's finest moments. The summer of 2019, in which he got England over the line in the world cup final and then in the Ashes test at Headingley, will never be forgotten by anyone lucky enough to witness it. As I write this, his test batting average is 36 with 12 centuries, and he has taken 193 wickets at an average of 31. Not bad to say he plays in the same side as Broad & Anderson!
Ravindra Jadeja – Probably India's best modern all-rounder, yet to me he still feels underrated! He is capable of producing match winning performances in all formats of the game with the bat, with the ball and in the field too. At the time of writing he averaged 36 with the bat in test cricket, scoring 3 hundreds. He's also taken an impressive 242 wickets at an average of 24 runs apiece. He's a real handful, and is one of the reasons that India have been so hard to get wins against in India in recent years.
Keith Miller – We've already spoken about Keith Miller in this post, but it's worth pointing out once again that this guy was probably the best Aussie all-rounder to play the game. His career started in the post-war years, enabling him to play a total of 55 tests. He averaged 37 with the bat and 22 with the ball and along with Ray Lindwall he formed a potent double act.
Conclusion
I hope this post has given you a good insight into the role of an all-rounder, and what it takes to be an effective one on the world stage. All-rounders are some of the most inspirational cricketers due to the fact that they're almost always involved in the game and heavily influencing the outcome. If you're a youngster just getting into the sport, you should be watching these types of cricketers very closely as they're some of the most skilful, hard-working professionals that the game has to offer!