If you've been paying attention to cricket for a decent period of time, you'll probably have realised that it's a complex sport! It's so complex in fact, that there are various different forms of cricket, each one featuring different game lengths and slightly different sets of rules. I'm not sure I've encountered another sport that has as many different formats within it as cricket does, and there seem to be more appearing every year!
One of the newest and most popular types of cricket is T20 cricket, and this is the format that will drive the commercial success of the sport going forwards. Because of the popularity of T20 cricket and the fact that most cricketers/cricket fans will be exposed to it at some point, it's important to know what the format involves and what makes it unique! That's what I'll be helping you out with in this post today! I'll teach you what T20 cricket is, why it got that name, how long the games/innings' are and the different types of T20 competitions that exist across the globe. I'll also share plenty of other info too! If you're interested in all that – keep reading!
So, what is T20 cricket?
T20 cricket is one of the shortest formats of cricket and is regarded as one of the most entertaining. A full T20 match consists of one innings per team, with each innings lasting for just 120 balls. Because T20 matches are so short, wickets have less value & there is a bigger emphasis on attacking stroke play.
T20 cricket was introduced into the professional game by the ECB in England in 2003 in the hope that it would attract a new, younger audience due to its fast-paced nature and the attacking brand of cricket that it promoted. A common objection among the non-cricket-watching public is that test matches and ODI cricket take too long to reach a conclusion, therefore T20 cricket was introduced to bridge the gap between the sport and the casual viewer. The hopes and wishes of the ECB came true, with T20 cricket proving to be a big success and attracting large crowds to watch the games between the UK counties.
From its first establishment in England, T20 cricket eventually spread around the world. These days, almost every cricket playing nation has their own professional T20 tournament, attracting players from other nations to come and ply their trade. In addition to that, T20 cricket has exploded on the international scene too, with bilateral series' being regularly played by the major cricketing nations and a host of T20 world cups being played since the initial one was won by India in 2007.
Why Is It Called T20 Cricket?
A lot of newcomers to the game question why this type of cricket is called 'T20'. If you've ever asked that question, allow me to assure you that the answer is much simpler than you may think!
'T20 cricket' is an abbreviation of the name 'Twenty Twenty Cricket', which is the actual name of this form of the game. 'Twenty Twenty' was used because during a match there are twenty overs of batting for both teams. Typing or saying the words 'Twenty Twenty' every time you want to talk about this form of the sport is a bit long winded for most people, so it was condensed down to T20 instead. Plus, T20 is much better for branding purposes!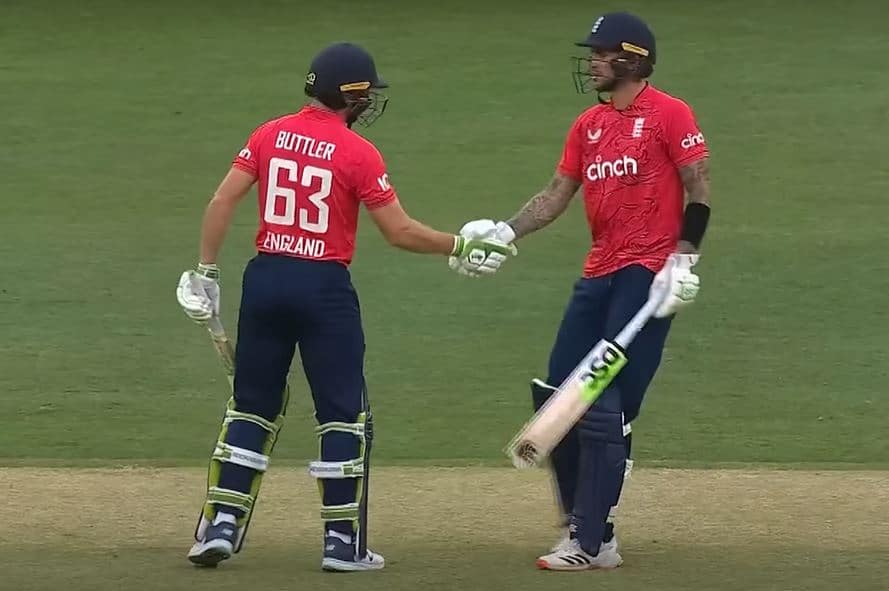 What Are The T20 Fielding Restrictions?
To make the sport more exciting and reduce the opportunity for fielding captains to use negative tactics, different formats of cricket are subject to different 'fielding restrictions'. These are basically laws that dictate where you're allowed to place fielders at different points in the game.
In most games of professional T20 cricket, a maximum of 2 fielders are allowed to stand outside the 30-yard circle during the first 6 overs of the innings. This first 6 overs is referred to as the 'powerplay', and helps to encourage fast scoring due to not that many fielders being allowed to patrol the boundary. Once the game moves past the first 6 overs of each innings, fielding captains can place up to 5 fielders outside the 30-yard circle at any time. As well as this, there are a maximum of 5 fielders allowed to stand on the leg side of the field at any point during the game.
If you want a better understanding of these rules, I'd strongly recommend reading my post covering the T20 fielding restrictions by clicking the link here! That post includes plenty of diagrams to illustrate the concepts I'm explaining, and also discusses the consequences for ignoring the restrictions. I also share a couple of standard field settings that you'll see in most T20 matches!
How Are T20 Cricket Matches Won?
T20 cricket matches are won by the team that has the highest number of runs after both batting innings' have concluded. For example, if India are playing South Africa and score 172-5 after 20 overs, and then South Africa respond with 165-6 after their 20 overs, India will win the game by a total of 7 runs. As another example, imagine Australia are playing England, and they bat first and score 160-7 off their 20 overs. England bat second and chase down Australia's total before the end of their innings, scoring 163-4 off 19.1 overs. England would win this game by a total of 6 wickets.
If the scores of both teams are level when both innings' have concluded, the result of the match will be a tie. In bilateral series', the result will probably just be registered as a tie, however, if a tie occurs in a knockout game of a tournament where a winner is required, a super over will be used to decide the outcome of the match. During a super over each team has 6 balls in which they can bat and attempt to score as many runs as possible. The team that scores the highest number of runs off their 6 balls will win the game.
If you'd like to read more about how T20 games are won and also learn how wins and losses in other forms of cricket are decided, I'd recommend checking my post on that by clicking here!
What Are The Typical Number Of Runs Scored During A T20 Game?
Because there are so many T20 matches being played across the world by different teams of different standards on different pitches, it's almost impossible to say what an 'average' T20 score is. However, on a standard pitch with two top professional sides playing against each other, I'd guess that the typical par score would be somewhere around 160 runs. To score 160 runs off 120 balls (20 overs) a team needs to score 8 runs an over. The bowling side will be trying to take wickets as quickly as possible in order to put a dent in the batting team's scoring rates.
During the 2022 T20 World Cup that was played in Australia, the average score made by teams batting first was 156 runs, and you can see this in the table below! I've also included the average scores batting first from the other T20 world cups as a comparison so you can see the scores from each of them!
| | |
| --- | --- |
| T20 World Cup Location | Average Team Scores Batting First |
| 2022 – Australia | 155.9 |
| 2021 – UAE | 145.7 |
| 2016 – India | 160.1 |
| 2014 – Bangladesh | 154.2 |
| 2012 – Sri Lanka | 157 |
| 2010 – West Indies | 153.7 |
| 2009 – England | 155.9 |
| 2007 – South Africa | 160.3 |
Average team scores batting first in all T20 world cups so far
What Are The Names Of The T20 Competitions?
There are shed-loads of T20 competitions across the world, with plenty of different ones appearing/disappearing every year. Therefore, depending on when you read this, there's a chance that some of the tournaments I've listed below don't even exist anymore! That being said, here is a list of some of the most popular T20 tournaments in the world at the time of writing:
The IPL (Indian Premier League) – The most popular cricket franchise tournament in the world!
The BBL (Big Bash League) – Based in Australia, this tournament has been running since 2011
T20 Blast – England & Wales' flagship T20 tournament. This one has been running since 2003!
The PSL (Pakistan Super League) – This tournament hasn't existed long but it seems to be rising in popularity every year
The CPL (Caribbean Premier League) – The major T20 tournament in the West Indies has been running since 2013
The Lanka Premier League – Sri Lanka's flagship tournament is still fairly new, beginning in 2020
The Super Smash – New Zealand's T20 tournament has been running since 2005, making it currently the second oldest major tournament
The SA20 – This tournament is about to begin in South Africa and is attracting a lot of attention (as well as some of the world's best players)
MLC (Major League Cricket) – This is an up and coming tournament due to take place in the USA and is one that I'm really excited about!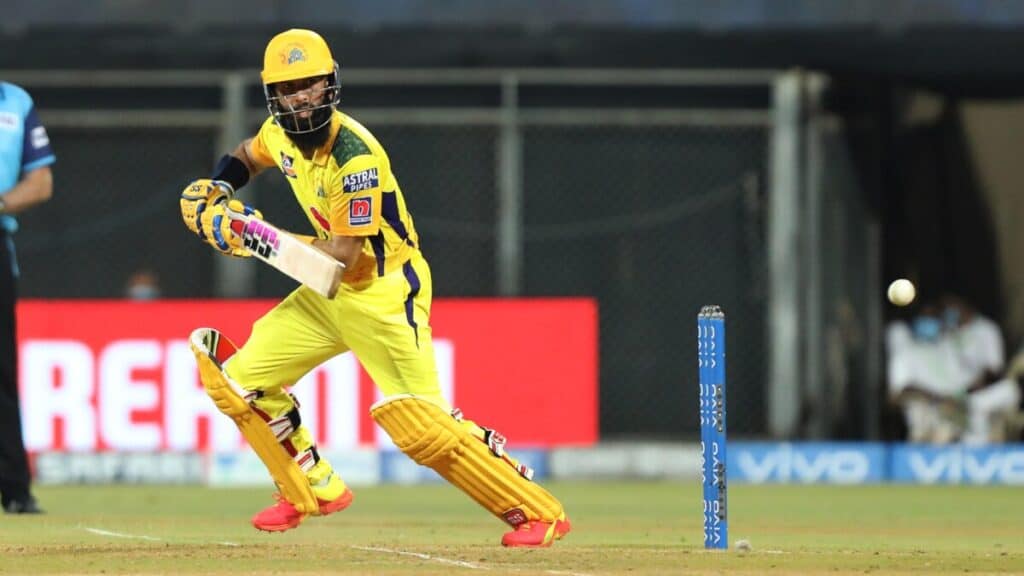 Conclusion
I hope this post has given you a great intro into the world of T20 cricket and helped you learn what it is, what differentiates it from other forms of cricket, and why it is so exciting! I'd definitely recommend watching some games on TV and getting a feel for the format, or even popping down to a local cricket club and seeing if you can get an experience of a game in real life!
I have plenty of other posts on T20 cricket, so feel free to search for 'T20' in the search bar at the top of the site. There should be something that interests you there!