In my opinion, test cricket is the absolute pinnacle of our sport. It's the one that I fell in love with first, and even though the introduction of T20 cricket has seen the popularity of the game soar to new levels, test cricket is generally regarded by players as the toughest format to succeed in. I guess the clue is in the name – it wouldn't be called 'test' cricket if it didn't test you!
But why does it test you so much? I found myself asking this question many times when I first started watching cricket. Especially when you consider how easy it looks to score runs and take wickets in shorter formats of the game like ODI's and T20's! If a batsman can blast 100 runs off 60 balls in a T20 match, what stops them doing the same thing in a test match? And if a bowler can get 4 wickets from 4 overs in a T20 match, why do they have to work so much harder for wickets in tests? These are the questions that I'll be answering in this post today!
So, why is test cricket so difficult?
There are 8 main reasons why test cricket is so difficult. These are:
You are competing against the best players in the world
The game is played over 5 days
A batsman's wicket is much more valuable
The pitch usually deteriorates significantly during a match
The red cricket ball usually offers more movement to bowlers
Bowlers have more attacking fields
Forces you to play in a large variety of conditions at home and abroad
During a long series you'll be away from home for a long time
In the sections below I'll expand a bit more on each of these reasons, providing you with more info as to why many players find it so hard to succeed in test cricket!
Competing Against The Best Players In The World
Test cricket is a huge step up from county, grade or state cricket, and this is one of the reasons new test cricketers find it so difficult to adjust to. This huge step up is due in large part to the quality of players that are on display in each test team!
For example, it's rare that batsmen in county cricket will come up against bowlers of the quality of Jimmy Anderson or Stuart Broad. It's also rare that they'll bat against the fastest pace bowlers in the world like a Mark Wood or a Jofra Archer! Similarly, batsmen in the Ranji Trophy in India will rarely come up against top class bowlers like Jasprit Bumrah or Ravi Ashwin. Once a batsman moves from the county/state/grade team into their national test side, they have to face bowlers of this class on a regular basis. Teams like India, England and Australia all have world class bowling attacks which can cause any batsman in the world problems.
It's also exactly the same for the bowlers! A bowler who has played in county/grade/state sides is used to bowling to batsmen of a lower calibre who regularly have first class averages in the 30's. However, once they make the step up to the test team, they will be bowling against many players who have test averages of above 40. Given that higher averages are harder to achieve in test cricket than they are in first class cricket, this illustrates the difference in standard! Bowling to players like Steve Smith, Virat Kohli, Joe Root & Kane Williamson is a much tougher task than bowling against your average first class batsman!
The Game Is Played Over 5 Days
The length of a test match can take its toll on a cricketer's body as well as their mind. A batsman who wants to play a game changing innings in a test match will probably have to bat for a full day, if not longer. And to add to this, that full day of batting might take place in incredibly challenging conditions, such as those found in Sri Lanka where the heat and humidity can sap all of your energy!
Earlier this year, England played Sri Lanka in a 2 test match series. In the first test Sri Lanka batted first, and their innings lasted 46 overs, which is roughly half a day. Then, it was England's turn to bat. 8 overs into England's innings they had lost 2 wickets, and captain Joe Root strode out to the crease. He ended up scoring 228 runs and was the last man out in the 117th over of the innings. At this point in the match, Joe Root had been on the field for 157 overs out of a possible 165 overs, which is a monumental effort when you consider the heat and humidity of the Sri Lankan climate. But Root's stint on the field was not yet over! As soon as he was out after scoring 228, it was time for England to field again. Sri Lanka batted for 136 overs in their second innings, meaning that Joe Root had been on the field for 293 overs out of the 301 overs so far in the match. When you've been on the field this long it's incredibly hard to maintain your concentration levels – but this is something that the elite test cricketers have to be prepared to do.
Test cricket can also be incredibly physically/mentally tiring for bowlers too. If the game is being played on a pretty flat pitch that is great for batting and the opposition end up scoring above 500 runs, its highly likely that each fast bowler in the line up will need to bowl in excess of 30/40 overs, which is incredibly tough to do. Fast bowlers will have to possess incredible physical fitness to maintain their speeds through a long innings like that. In T20 or 50 over cricket, fast bowlers will only be required to bowl 2 or 3 spells, so they can continue to bowl at their top speed. In tests, this is a lot more difficult to do!
A Batsman's Wicket Is Much More Valuable
There's a lot more pressure on batsmen in test cricket to stay at the crease and protect their wicket when compared to the shorter forms of the game. Because an innings in T20 cricket is only 120 balls long, batsmen can afford to take a lot more risks and play a lot more aggressively. They know that if they get out after slogging one up in the air, there will be another equally aggressive batsman ready to take their place. 50 over cricket is very similar!
However, if a team wants to build a great score in a test match then they are usually going to have to bat for at least 100 overs. This puts immense pressure on the top order batsmen to prolong their innings and to score a lot of runs whilst doing so! If 3 or 4 of the top order batsmen get out quickly and cheaply it will be incredibly difficult for the batting side to set a challenging total. This is why batsmen in test matches often play a lot more conservatively, especially until they have 'got themselves in' and become comfortable with the pace and bounce of the pitch.
The Pitch Usually Deteriorates Significantly During A Match
Test matches last for a maximum of 5 days, and this means that the cricket pitch that the game is being played on can end up looking very different on day 5 compared to what it looked like on day 1!
After 5 days of players running up and down the pitch, the surface can become very scuffed up and rough. Additionally, if the pitch is exposed to a lot of hot or wet weather, this can force it to deteriorate even further. If a pitch becomes very rough due to players running up and down on it, dented due to the ball hitting it, or cracked due to hot weather – this can make it incredibly hard for batsmen to build an innings. Roughness, dents and cracks on the pitch can make the ball behave in unpredictable ways, and this makes it a lot more likely that batsmen will be forced into mistakes by the time day 5 rolls around!
Compare this to a pitch that a 20 over or a 50 over game. These games only last for a few hours, a mere fraction of the game time of a test match! This means that there is much less time in which the pitch can become rough, dented or cracked – which makes it much easier to bat on. This is perfect for short formats of cricket, where crowds want to see plenty of runs being scored for maximum entertainment. If these games were to take place on a heavily deteriorating pitch, it would be a lot harder for batsmen to hit boundaries and provide the fans with the entertainment they seek!
To summarise – batting on day 5 of a game in Chennai is much more difficult than batting during a T20 game at Trent Bridge because the condition of the pitch is likely to be much worse. The deterioration of the pitch makes it much harder for batsmen to trust their instincts and play the ball, because it is likely to behave much more unpredictably! Batting on pitches like this is one of the hardest tasks in cricket – and one that only the most skilled batsmen are able to deal with.
The Red Cricket Ball Usually Offers More Movement To Bowlers
If you haven't watched much of all of the different formats of cricket, then you may not know that test matches are usually played using red cricket balls & shorter formats of cricket like T20's and ODI's are played using white cricket balls. The main reasons that the different formats use different coloured balls is because short format cricket is often played at night/under lights, and a white ball is much more visible in darker conditions. Test cricket is most often played during daylight hours, so a traditional red ball is still perfectly visible in those conditions.
For some reason, the traditional red cricket ball used in test matches tends to swing more than the white cricket ball does! This additional movement through the air makes it harder for batsmen to play aggressively early in their innings, because it takes them longer to judge the amount of swing and therefore the line of the ball. Batsmen batting against the white ball in shorter formats of cricket will usually see less swing, and the ball will also only swing for a few overs. This means that it is much easier for them to attack early in a limited overs match than it is in a test match where the red ball swings more, and for longer.
If you'd like to know more about 'swing' in cricket, including what it is and how it is achieved – click here to read one of my posts on that topic!
Bowlers Have More Attacking Fields
In test matches the main focus for bowlers is taking wickets, as this is the way that games are won and lost. To secure a win in a test match, you have to bowl the other team out twice, so getting fielders in catching positions is incredibly important! In limited overs matches like T20's and ODI's, one team just has to score more runs than the other in order to win. Therefore, there is more of an emphasis on simply limiting the number of runs that batsmen are able to score. This means that the types of field placings you see in test matches are often much more aggressive and attacking than the ones seen in limited overs games.
For example, in test matches you are always likely to see 2 or 3 slip fielders in place. It is also possible that there will be a fielder close to the bat, such as in the short leg position. Most of the other fielders will be relatively close to the bat in positions like point, cover or mid-wicket trying to stop the single, with maybe a couple of fielders on the boundary in select locations like deep fine leg and deep extra cover. In limited overs games you may see a slip fielder in place in the first couple of overs, but beyond that, the close catchers will be removed and the maximum number of fielders will be located in run saving positions on the edge of the inner ring and on the boundary.
When a test match team has a lot of fielders in catching positions, this makes it harder for batsmen as they know that any false shots that they play are likely to be caught by a strategically placed fielder. For example, if Rohit Sharma is opening the innings in a test match in England, he knows that if he edges the ball in the direction of second slip at any point, there is a high chance he will be caught and dismissed. There is always a high chance that a fielder will be positioned there! However, if he was opening the innings in a T20 match in England and edged a ball towards second slip, it is much less likely that this mistake would be punished. Beyond the first couple of overs there would definitely not be a fielder in that position, and as a result the edge may end up going for a boundary!
To summarise this section, the attacking field placings that are regularly seen in test matches give the batsmen much less room for error and mean that any mistakes they make are more likely to lead to a dismissal. If you're not sure what the different fielding positions in cricket are called, or where they are – click here to read my post that will explain all!
Forces You To Play In A Large Variety Of Conditions At Home And Abroad
One of the most challenging aspects of test cricket is the amount of different conditions it forces both batsmen and bowlers to try to perform in. Batting in England is a very different challenge to batting in Sri Lanka because in England the ball swings and seams much more for the fast bowlers. This means that batsmen have to play the ball a lot later in order to be successful and can't just 'hit through the line'. This is why lots of batsmen who have grown up in the sub-continent struggle in English conditions! Additionally, bowling in India often requires very different skills than bowling in a country like New Zealand. Indian pitches are much more suited to spin, and as a result in those parts of the world you may see 2 or 3 spinners in a line up. New Zealand's pitches are much more suited to fast bowlers. Only the most elite cricketers will be able to excel in all conditions across the globe!
Batting
Let's look at some examples. First, batting! David Warner is a top class opening batsman who has scored runs for Australia at the top of the innings for years. He is especially effective in Australia because those are the conditions that he grew up batting in. The ball has good, consistent bounce and comes onto the bat with good pace due to the hardness of the pitches, and these are all things that suit Warner's aggressive batting style. At the time of writing, Warner has played 45 tests in Australia. He averages 63 in those tests – which is an incredibly impressive number, and he averages above 40 against each opposing team he has faced in Australia. Now let's compare this to Warner's record in tests in other countries. On foreign soil his batting average is 33 – which is almost half of his average at home! From this, we can conclude that David Warner enjoys playing in Australia and excels there, but he isn't nearly as consistent when he bats elsewhere in the world.
Let's compare Warner's record to Joe Root. At the time of writing Root averages 52 at home in England – which is impressive considering the tough batting conditions regularly experienced there! In those conditions, he averages above 40 against every test team he's played against with the exception of Ireland. But we can probably rule this one out as he only played 1 test against them in 2019. In foreign countries Root's average is 47, which is only 5 runs lower than his home average. This shows that he is a much more consistent batsman than David Warner is when playing test matches in a variety of different conditions!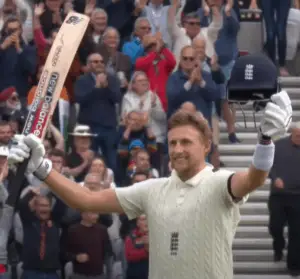 Bowling
Next let's look at some fast bowlers – starting with Jimmy Anderson. In home tests, on average Jimmy concedes 24 runs for each wicket that he takes. He also has a strike rate of 1 wicket every 51 balls. 23 of his 31 five wicket hauls have occurred at home! In test matches that occurred away from home, on average Jimmy concedes 31 runs for each wicket that he takes. He also has a strike rate of 1 wicket every 66 balls. Only 8 of his 31 five wicket hauls have occurred in tests that took place abroad! You can see from these statistics that Jimmy's record is better at home than it is abroad, and this is no doubt due to the favourable fast bowling conditions that exist in England. Although Jimmy's record abroad isn't bad, his home record is far more elite! Jimmy struggles more abroad because he no longer has extreme pace, and the ball doesn't swing anywhere near as much in India or Sri Lanka or places like that.
Let's compare Jimmy's record to Dale Steyn – one of the other top fast bowlers of recent years. At home, Steyn conceded an average of 21 runs per wicket he took, and he had a strike rate of 1 wicket every 40 balls. This is an excellent record! 16 of Steyn's 26 five wicket hauls occurred at home. When playing away from home, Steyn conceded an average of 24 runs per wicket he took, and took a wicket every 43 balls that he bowled. Again, this is a remarkable record, and the small difference between his home performances and his away performances suggest that Dale Steyn was a bowler that was much better suited to all conditions than Jimmy Anderson was.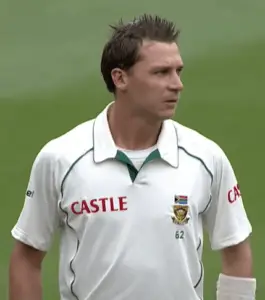 During A Long Series You'll Be Away From Home For A Long Time
Most people have felt homesick at some point in their lives. It's an awful feeling, and one that is incredibly hard to get rid of! Homesickness is often a problem for test cricketers (and cricketers in general) because the heavy international schedules often force them to be away from their home country and from their families for long periods of time.
I remember a couple of years ago in 2019, Australia came over to England to play in the World Cup. They arrived in May, because the world cup was scheduled to begin on the 30th of May. Once the World Cup was finished, Australia's test cricketers who had just taken part in the world cup like Steve Smith and Pat Cummins had to ready themselves for an Ashes series featuring 5 test matches. The Ashes was scheduled to finish on September 19th! So, Australian cricketers who had played in the world cup and then in the Ashes had been in England living in hotels for 4 months during 2019. This can be a very gruelling experience for some players as they never truly feel settled and like they have their own space.
Limited overs tours are usually a bit shorter than test match tours, so this allows players to return to their home countries and their families a bit earlier. Additionally, players families are often allowed to join them on tour! However, this has happened less frequently during the COVID-19 pandemic which has engulfed the cricket playing world in the last year or so.
Conclusion
I hope this post has given you a decent introduction to why test cricket is such a difficult format of the game. In my opinion, it is the most intriguing form of cricket because the competition between bat and ball is so even. A top quality bowling attack like the ones India, England, Australia and New Zealand currently possess can easily overwhelm a batting side and put them on the back foot. In limited overs cricket like ODI's and T20's I find that this happens much less frequently and games are usually dominated by the batsmen. In test cricket, not many batsmen can get to the crease and just start hitting from ball one. It takes time to build and craft an innings! Then, once the early onslaught from the bowlers has been weathered, there are plenty of runs to be had.
Personally, I think that any young cricketer who wants to play the game professionally should set their sights on playing test cricket. It's the ultimate form of our sport!