If you watched the T20 world cup recently, or if you've watched any limited overs cricket in the last few years, you've probably heard plenty of people talking about the importance of the 'death overs', or bowling or batting 'at the death'. The first time you hear these terms you will probably be shocked, as it's not immediately obvious what the word 'death' has to do with cricket! However, these words and phrases describe an important part of the game which it is necessary to understand if you want to digest a full cricket broadcast.
In this post, I'll tell you exactly what the death overs are, and what people mean when they talk about batting or bowling at the death. We'll also look at some players who have become famous for performing at these times during matches! Let's begin…
So, what are the death overs in cricket?
The death overs are the last few overs of an innings in the shorter formats of cricket. In T20 matches, the last 4/5 overs are commonly referred to as death overs. In 50 over matches, the last 10 overs are usually said to be the death overs. In these overs batting teams will be trying to score runs quicker than normal.
It should be noted that some people also refer to the death overs as the 'slog overs', so if you see that phrase being used, just know that slog overs and death overs essentially mean the same thing!
There are certain batters and bowlers that are more suited to performing in the death overs, so it is the job of the batting and fielding teams to make sure they have the best combinations of players batting/bowling at this time.
In the death overs, batting teams will be looking to score a lot of runs as quickly as they can, so batters who are skilled at hitting boundaries and reliably getting bat on ball are ideal. These players who often excel at the end of an innings during the death overs are often referred to as 'finishers' – and you can read more about those types of cricketers by clicking here. To summarise though, these players will often be middle order batsmen who are experienced in securing wins for their team and executing a wide range of shots under extreme pressure.
The goal of the bowling side during the death overs is to restrict the flow of runs as much as possible, and ideally to take regular wickets, which disrupts the batting team's momentum by continually bringing new players to the crease. For this, bowlers bowling in the death overs require accuracy, good variation deliveries (such as slower balls, yorkers, or quick bouncers) and a great deal of composure.
What Is A Death Bowler?
A death bowler is a bowler who is specifically known for bowling at the end of an innings. As I've already explained, these bowlers will have a specific set of skills that make them effective and make them hard for batsmen to score runs against.
These bowlers will often bowl at the start of the innings and then again during the death overs. For example, a bowler like Jofra Archer in T20's will usually bowl 1 or 2 overs with the new ball, and then 1 or 2 overs during the death phase of the innings. He may also be used during the middle overs if England particularly need a wicket in that phase.
Effective death bowlers are one of the hardest things to find in cricket, and it is an exceptionally hard role to perform. Even the best death bowlers will have rough days where batsmen get hold of them and score plenty of runs off their bowling. However, if you have a good death bowler, you need to make sure that they are bowling when their team needs them most – at the back end of the innings.
Which Type Of Bowling Is Most Effective In Death Overs?
Usually, it is only fast bowlers that are asked to perform during the death overs. This is because there is a feeling that spin bowlers are much easier for batsmen to be aggressive against, due to the fact that they bowl a lot slower than most quicks.
As I've already said, a fast bowler that bowls during the death overs will usually need to have a set of skills that differentiates them from a normal, run of the mill fast bowler. Lasith Malinga is probably the best death bowler of all time, and he was also amazingly skilled at delivering fast, inswinging yorkers on a consistent basis. This made him incredibly difficult for batsmen to target. Umar Gul of Pakistan and Jasprit Bumrah have also had exactly the same skillset. Death bowlers like Dwayne Bravo and Tymal Mills have excellent slower balls which have the ability to deceive batsmen in the flight. As a result, batsmen are never sure which delivery is going to be fast and which is going to be slow, making it hard for them to play aggressive shots.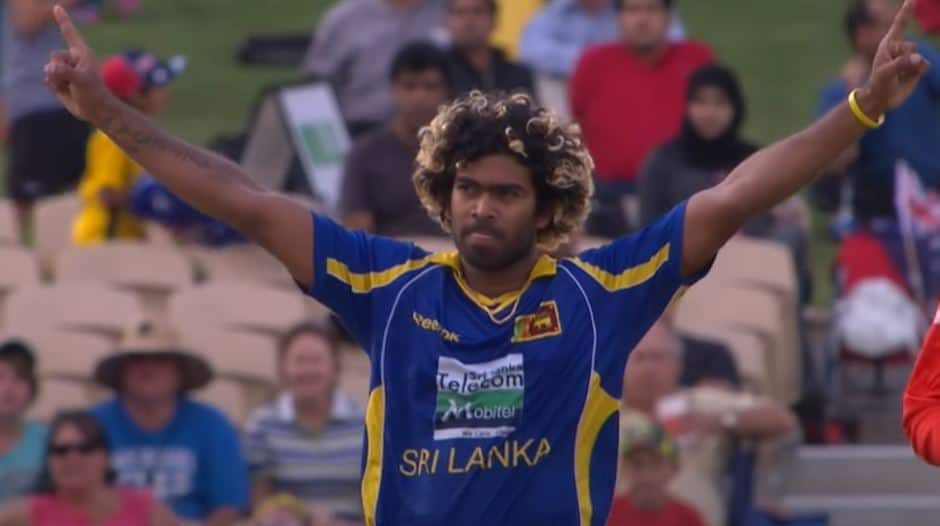 Only the absolute top tier of spin bowlers and medium pacers would ever be considered to bowl during the death overs. Even though he doesn't usually perform this role, I'm sure that Rashid Khan would make an excellent death bowler. England have had Adil Rashid perform the role a few times in the past too. A spinner doing this job will need to make sure that they have an array of variation deliveries at their disposal, and that they work with their captain to ensure that they bowl to a specific plan of attack.
How To Bowl In The Death Overs
So, how can you learn to be a better bowler in the death overs? I've already covered some of the things you should be aiming to do in this post. But, if I were to summarise what you should do in order to improve your death bowling skills, it would look a little something like this:
Develop a yorker that you can bowl accurately
Work on your slower ball
Use the bouncer to push the batsman back
Don't overlook the value of length deliveries
Bowl a good mixture of deliveries – don't become predictable
Try to judge the strengths & weaknesses of a batsman
Set up death bowling practice scenarios
Work with your captain & bowl to your field
Have aggressive intent when bowling!
Be ready to change your delivery at the last second
You can read more of my thoughts on all of these by heading over to my death bowling tips post, which is linked here! If you follow what's written in there and really work hard on your skills, you will be able to make a difference for your team at the end of an innings. Being a death bowler is a tough responsibility, but remember, if you do it well there's a chance you will get a lot of wickets and get a lot of praise from your teammates and coaches! It's a rewarding job.
Who Are The Best Death Over Batsmen?
We've talked a lot about bowlers in this post so far, so who are some of the elite batsmen that have performed well in the death overs in previous years? Here are a few of my favourites!
Jos Buttler
There is no doubt that Jos is one of the world's most destructive and dangerous middle order batsmen in world cricket. In the four-year period before England won the 2019 world cup, he operated in the finisher role for their ODI team with great effect. He is a very creative batsman and a true 360-degree player, making him a nightmare to bowl to for any team.
MS Dhoni
The 'finisher' tag applies to almost no-one as much as it applies to MS Dhoni, India's match-winning wicket keeper batsman between 2004 & 2019. Dhoni was known for his ability to get India over the line during the final stages of an innings and did this regularly during his international career. He has also showcased his talents for many years successfully in the IPL. I've lost count of the number of times I've watched him win games with the bat thanks to some brutal hitting during the death overs, and for that reason he gets a spot on this list.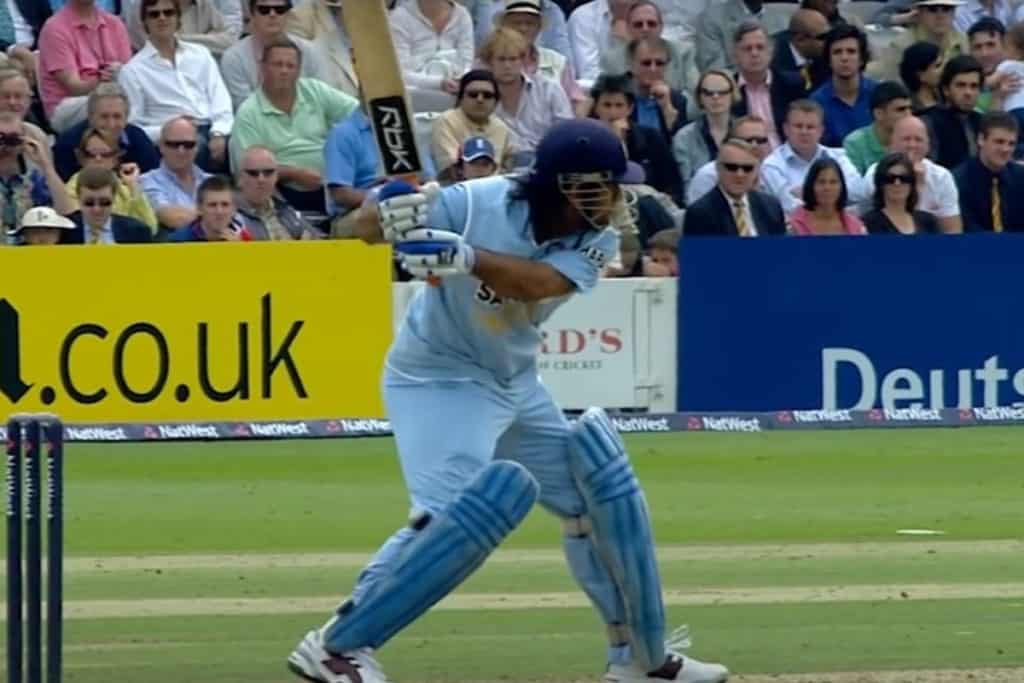 Kieron Pollard
Pollard is a titan of limited overs cricket and has been for many years now. His performances in various T20 franchises throughout the world, and his role in the West Indies' fantastic one day sides just keep on adding to his reputation. To put it simply, Pollard is an awesome hitter of the ball. He is capable of hitting any bowler into the stand – a skill which he consistently demonstrates. Just recently, he became one of the few batsmen in cricket history to hit six sixes in an over, which really shows his hitting ability in the death overs.
Who Are The Best Death Over Bowlers?
If you're a bowler who wants to improve your skills at the end of an innings, you may be wanting some inspiration – so here are some players you should probably keep an eye on…
Shaheen Shah Afridi
At the time of writing, this guy is still only 21 years old. That is incredibly hard to believe, due to his imposing presence and also due to the fact that he has quickly established himself as one of the most skilled fast bowlers in the world. His ability to bowl searingly quick yorkers, combined with his left arm angle, makes him one of the world's best. He's also incredibly deadly with the new ball and will no doubt win Pakistan a lot of games in the coming years.
Jasprit Bumrah
I've already mentioned this guy in this post, but he's always worth mentioning again. He has a very unorthodox bowling style that not only allows him to bowl from a strange angle, but it also allows him to bowl very fast. This high speed combined with the regularity at which he can deliver yorkers makes him a fearsome death bowler.
Mitchell Starc
Mitch Starc is another left arm pace bowler capable of bowling deliveries in excess of 90mph. He has the ability to swing the new ball and reverse swing the old ball, which makes him deadly at the start and end of an innings. Starc also has an amazing yorker (like the other two bowlers on this list) that makes him a force to be reckoned with for batsmen that are trying to attack him.
Conclusion
Now that you've read this post you should have a decent understanding of what the death overs are and what it takes to succeed in them. If you'd like to learn how to score more runs at the death, I have two posts that I'd definitely recommend you to read. The first one should help you to learn to hit the ball further, and you can read that one by clicking here. The second one will give you some tips on how to raise your scoring rate, and you can read that by clicking here!