To score a game-changing total in the game of cricket, batting sides will often need contributions from quite a few of their established batsmen. If a team only has one batsman capable of playing a world-class knock, they are unlikely to post challenging totals on a regular basis. The best cricket teams, such as the Australian test match side from the 90's and the early 2000's and the English ODI side from 2015 onwards, have match-winners in all positions in their batting order.
But does the batting order really matter? If a team has world-class players throughout the order, then why does it matter what order they bat in? If a team has only one or two world class players, why not just send them in to open the innings? How does a cricket team choose which order the players bat in? I'll be going through the answers to all sorts of questions like these in this post!
Firstly though, let's tackle the main question…
Does the batting order matter in cricket?
Yes, the batting order makes a big difference to games of cricket. Different batsmen have many different strengths and weaknesses; therefore, a good batting order will put each batsman in the best possible position to succeed. Teams will try to identify batsmen that suit each role in the order.
To show why the batting order is so crucial, it's probably a good idea to throw out a few examples. Virat Kohli is an elite batsman and will probably go down as one of the greatest the game has seen at the end of his career. In test match cricket and ODI cricket, he predominantly bats in the middle order at number 4 for India. When some people see that Kohli bats at 4, they wonder – 'if Kohli is the best Indian batsman, why does he not open the innings?' The answer is quite simple – Virat's skills are more suited to batting in the middle order than they are to opening.
When the openers walk out to bat, the ball is usually moving around a lot more, therefore being a good opening batsman usually requires you to be a bit more conservative. Although Virat does possess a lot of discipline and good defensive skills, his attacking talents are what make him so valuable. As a result, he is more suited to the middle order. Additionally, no team wants their best player to be batting when the bowlers are at their most dangerous if they can avoid it! If Virat were to open in tests he would probably get more low scores due to the excessive movement of the ball at the start of the innings. Batting at 4 gives him the best chance to succeed.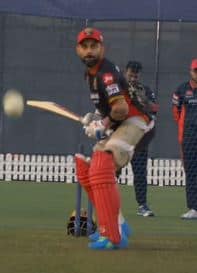 Let's now look at Alastair Cook, who is one of England's best ever test batsmen. Cook opened the innings for England for over 10 years, and made his name as a tough, disciplined cricketer that was very hard for opening bowlers to dislodge. He had an excellent defensive game and preferred to accumulate his runs at a steady pace rather than launching all out attacks on bowlers.
Cook would no doubt have scored runs in the middle order if he was required to bat there, but his defensive nature and ability to be disciplined and accumulate runs over long periods made him much more suited to being a test opener. If he was moved down into the middle order, his talents would not have been utilised properly. Middle order batsmen are usually more natural stroke-players whose job it is to lift the scoring rate, and there were plenty of better candidates than Cook to fill that role for England like Root, Bell and Stokes to name a few.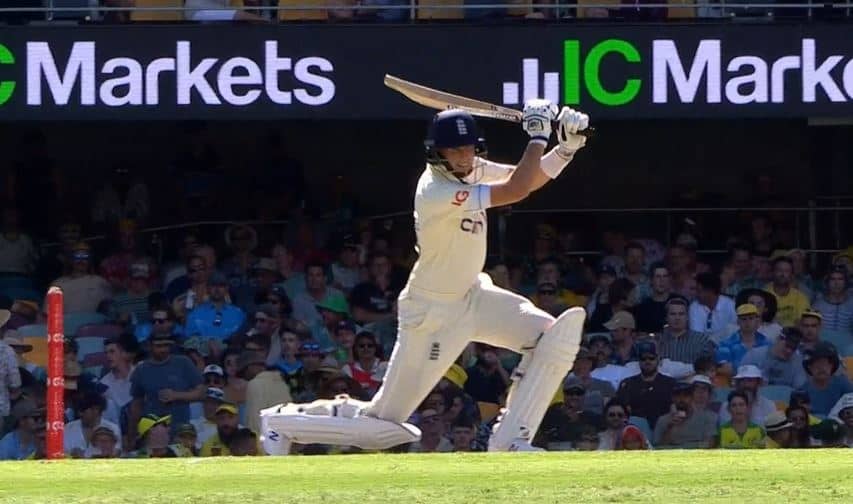 Now, onto the tailenders. Let's face it, some players in the batting order just aren't good batsmen! Therefore, it's only natural that the batting order takes this into account and places them towards the bottom of the list. By placing these batsmen in this position, it gives the top order a good chance to compile a decent amount of runs before the services of the lower order players are required. Batsmen who bat between numbers 8 – 11 in the order won't feel under as much pressure as the top order batsmen, because they are not necessarily expected to score loads of runs. Any runs they do score will be seen as an excellent bonus for the batting side.
Famous number 11's like Glenn McGrath, Courtney Walsh and Chris Martin got their place in the batting order for a reason. If they were asked to bat at the top of the order rather than at the bottom, the batting side would find themselves 1 wicket down much quicker and much more often than they would like. It's best to keep most tailenders away from batting for as long as possible! 
The batting order can also be utilised to give young and inexperienced players the best possible chances to succeed. For a young batsman who is new to the team, the ideal places to bat are probably at number 5 or 6. By batting your new players in this position, you can hopefully keep them away from facing fresh bowlers who are bowling with the new ball. Hopefully, by the time they come out to bat, their teammates will have built a good foundation of runs, the ball will be older and the bowlers will be tired. The young players can then come in and play with much less pressure on them. In recent years, England have tried to use this approach with players like Ollie Pope and Dan Lawrence. Australia have also used it successfully in the past with players like Michael Clarke.
What Does A Typical Batting Order Look Like?
A typical batting order features top order batsmen, middle order batsmen and lower order batsmen. If you would like to, you can read about each of those in more detail in one of my other posts linked here. But to summarise:
The top order includes the openers and the number 3 batsman
The middle order usually refers to the batsmen between numbers 4 – 7, and often includes the wicket-keeper
Lower order batsmen usually bat between numbers 8 – 11
In test matches and first class cricket, the main role of the top order is to get the team off to a solid start without losing wickets. They will be aiming to see off the new ball and build large partnerships. If a team has world class players in these positions, like Ricky Ponting, Rohit Sharma, Graeme Smith etc, then they will try to take the attack to the bowlers once the conditions are more in their favour. In limited overs cricket, the role of the top order is to get the team off to a flying start by scoring plenty of runs in the powerplay. The England ODI team of recent years featuring Roy and Bairstow opening and Joe Root at 3 have been a consistent example of how this approach should be employed.
If you're batting in the middle order in any form of cricket, you'll need to be an adaptable and versatile cricketer. Sometimes a team may lose early wickets which will mean that the innings has to be rebuilt by the middle order. In this situation, middle order batsmen must display patience and good defensive abilities so that they can build a platform. In other matches, middle order players will get to the middle when a massive score has already been posted by the top order players. In this situation a middle order batter must be able to play positively and score quickly, helping to put immense pressure on the opposition.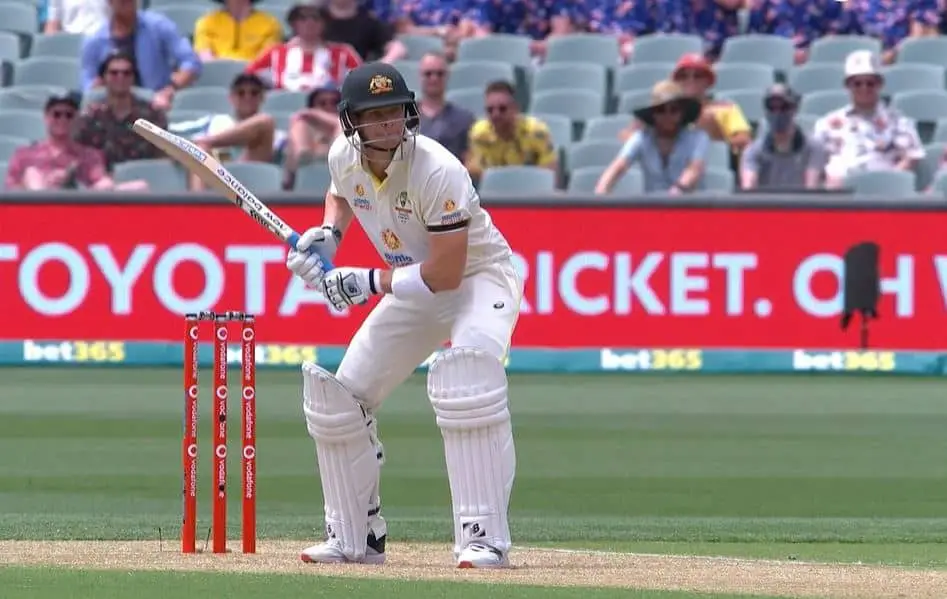 Lower order batsmen are usually more widely known for their bowling abilities than their batting abilities, but this doesn't mean that they have no batting skill! In all formats of cricket, a lower order batsman will often see themselves tasked with forming a partnership with a top/middle order player as they work their way towards a big score, so the lower order player's main responsibility will be to remain at the crease. However, there are also times when lower order batsmen will be asked to try to add some quick runs to the total, so having good lower order hitters like Jofra Archer, Mitch Starc and Chris Jordan is always a good thing!
How Is The Batting Order Decided?
The batting order is primarily decided on by the captain and the coach of the batting side. It is usually decided and declared to the match referee/umpires prior to the toss.
Deciding which order the batsmen bat in is often a fairly simple task because the side has been picked with a particular batting line up in mind. Most players in the team will already have their place in the order established, so there will only ever really be one or two tough decisions to make with regards to the final order.
Can The Batting Order Change?
Yes, the batting order can change from innings to innings, and can change mid-way through an innings if required. If a batsman gets injured, then it may be necessary to change the batting order mid-way through a match in order to move that batsman further down the order. Batting orders also change when nightwatchmen are used (click here if you're not sure what a nightwatchman is).
One of the other main reasons for changes in the batting order are when the game situation requires the team to play in a certain way. I remember a test match against the West Indies in 2019 where England needed to score runs very quickly in the third innings, so they chose not to open with their normal opening batsmen Rory Burns and Dom Sibley, and instead sent Stokes and Buttler out in their place. They scored some quick-fire runs, declared quickly, and bowled the West Indies out to win the game in the final innings.
Conclusion
So, does the cricket batting order really matter? In my view (and hopefully yours now you've read this post), yes it does. Having the right players in the right positions in the order gives a batting side the best chance of constructing a strong innings, and can also help the batting side to rebuild if necessary. In the old days of cricket, lower order players rarely worked on their batting that much. But in modern cricket, getting runs all the way down the batting order is seen as a huge advantage and as such, a team who has competent batsmen all the way down to numbers 10 & 11 is one that is likely to perform well with the bat.
If you'd like to know how to perform well with the bat, make sure you head over to my batting tips page! I'm sure there'll be a post in there that helps you improve your batting skills.